Hard work key to Tyler's Jam Motorsport rise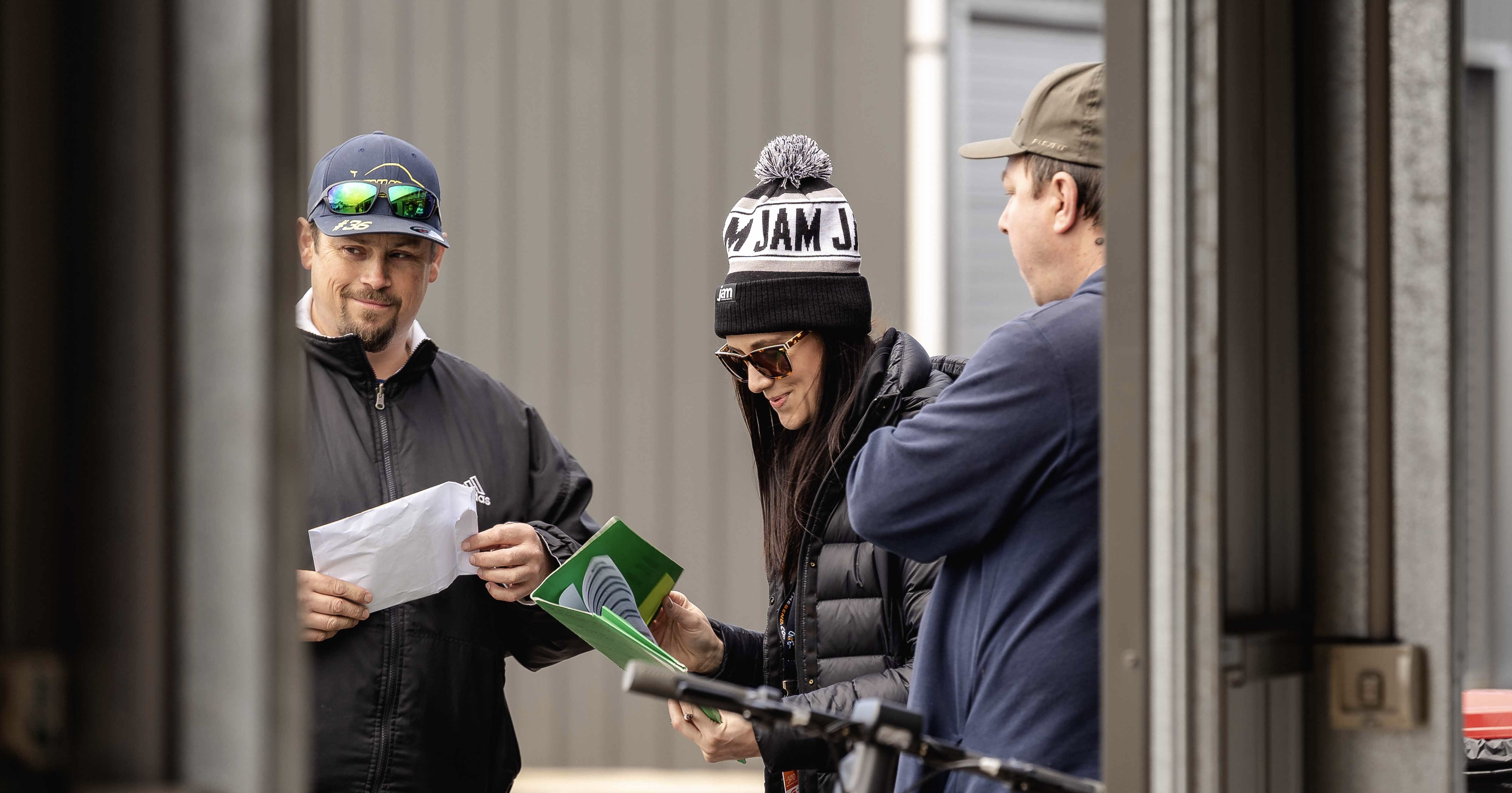 There's no doubt the Australian Prototype Series is a close knit community and you only have to look as far as Jam Motorsport to see why the category enjoys plenty of success both on and off the track.
The South Australian based team is the biggest in the series and has two of the three past title winners part of their line-up, while employing a pool of highly talented engineers who help each driver get through race weekends.
But one of the key cogs in the Jam Motorsport set up would be the team manager and co-founder Courtney Tyler.
Having founded the team in 2014 alongside Aaron Steer, Tyler is an integral part to every race weekend, organising everything for drivers and crew members so they can simply roll up and focus on the job at hand.
From managing flights, accommodation and itineraries to taking control of log book and license requirements, Tyler is extremely busy throughout every race weekend, as well as being a key point of contact at the warehouse between rounds.
Having grown up around four passionate motorsport fans as brothers, it was inevitable that Tyler would end up in the sport, although she had to work hard to get to where she is.
"I think the biggest thing was trying to work out how to get involved. I remember going to Supercars events in Adelaide thinking I have no idea how I can be part of it all," Tyler said.
"At the end of the day it all comes down to getting involved at a grassroots club and building experience. I think the biggest thing is just putting your name out there and volunteering as much as you can.
"At the end of the day, you can do all the study in the world but the on ground experience is really where it's at. When I first started, I was told that it's all about volunteering now that I'm in the sport, I definitely see it.
"It didn't make a difference that I was a girl, I was welcomed into the club and at events.
"I remember when we were part of a support category at Supercars last year, I had a teenage girl contact us and ask to come along so she could learn from our crew.
"She is an aspiring F1 engineer and I was more than happy to help her come so she could soak it all in because that's how the younger generation, especially girls, get exposure to the sport and ultimately get involved."
A member of the Porsche Club of SA, Tyler also spends many hours at The Bend Motorsport Park and other circuits around the country soaking in as much information as she can herself as she can as looks to build her experience in the sport.
And while she is one of the only women in Jam Motorsport, Tyler believes that the sport is improving and building diversity at all levels.
"I think Motorsport Australia and other businesses are making the push for women and equality," Tyler added.
"We have a long way to go, but it's also come a long way over the years.
"I think in any situation, you have to back yourself and it is hard for women to have that confidence, but I feel it comes with experience.
"I think a big thing for women, especially young women coming through, is to get a mentor to try and help them with that confidence thing. I struggled when I first got into the sport – but through multiple mentors, I worked my way through it.
"Now, I feel very lucky to do what I am doing, but I feel like it's the people who make it so good. Motorsport is such a tight knit community and I feel proud when people are appreciative of all the work I do at race weekends – it gives me a sense of achievement that I think is so important."