APS first round schedule confirmed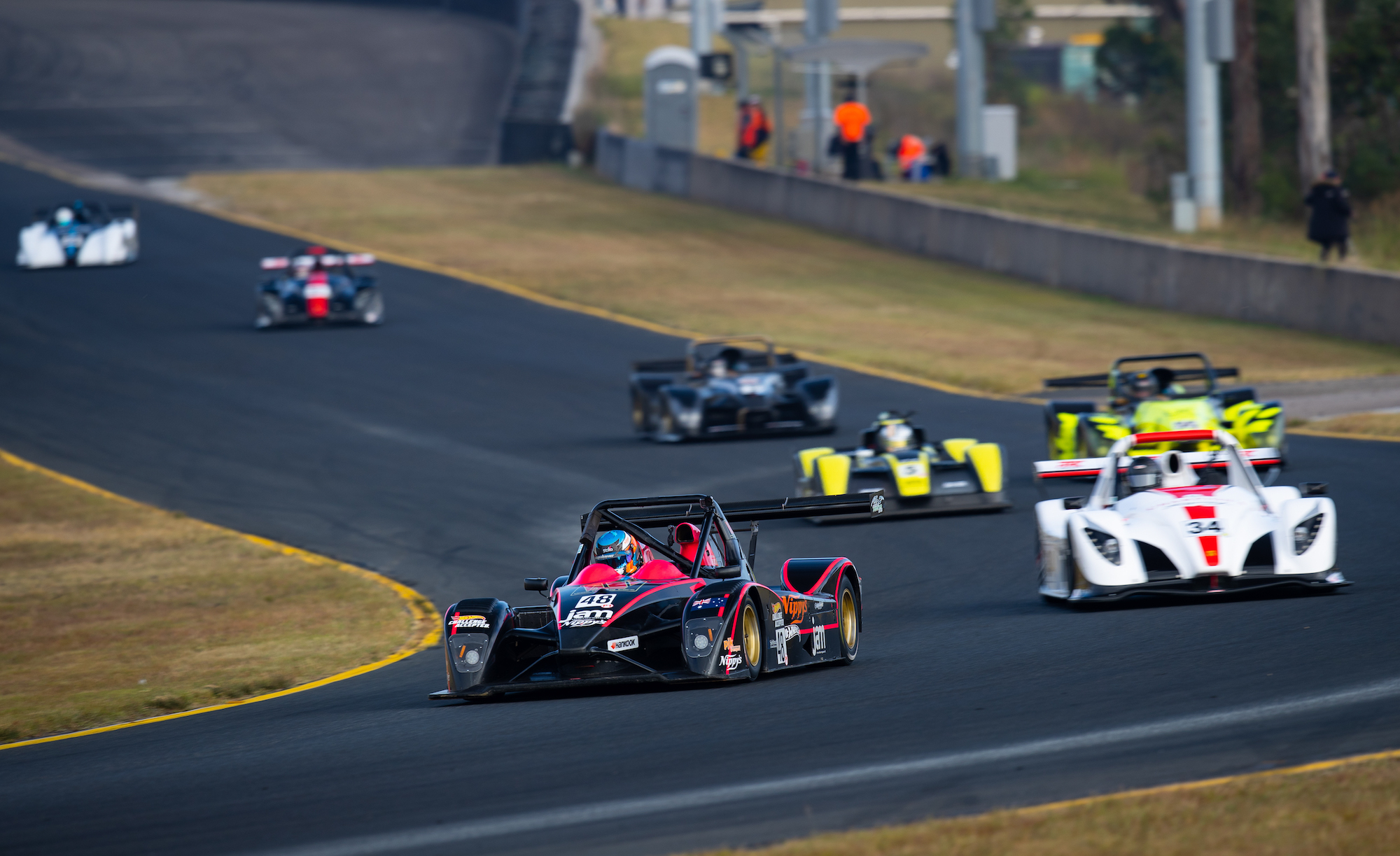 The schedule for the GC Marine Australian Prototype Series' opening round at Sydney Motorsport Park has been confirmed with an epic racing line up under lights part of the Shannons Motorsport Australia Championships event at the end of May.
With tickets for the Sydney event now on sale, the schedule features a whopping eight national categories, including the GC Marine Australian Prototype Series, all of whom will be eager to put on a show at one of Australia's premier race tracks.
Like the opening round in 2021, the jam packed schedule features plenty of action with a number of sessions under lights on both the Friday and Saturday.
CLICK HERE TO SECURE YOUR SYDNEY TICKETS.
Joining the GC Marine Australian Prototype Series at Sydney Motorsport Park will be the Supercheap Auto TCR Australia Series, S5000 Australian Drivers' Championship (competing for the Motorsport Australia Gold Star), Porsche Michelin Sprint Challenge, Turtle Wax Trans Am Series, Gulf Western Oil Touring Car Masters, Australian Production Cars and the Radical Cup Australia.
The category will enjoy plenty of track time with three practice sessions to take place throughout the Friday, before Saturday morning's qualifying session sets up the first race of the weekend in the afternoon. The remaining two races will be run on the Sunday with the last race to be part of the Stan broadcast.
Motorsport Australia Director of Motorsport & Commercial Operations Michael Smith said the next round of the Shannons Motorsport Australia Championships promised to be one of the best yet.
"With 23 races across the weekend, fans are in for something very special," Smith said.
"The opportunity to watch so many high quality, national categories in the one place is certainly very rare and to see so much racing across the three days will make it a weekend to remember.
"All fans will also be able to access the pit paddock and also be part of selected grid walks prior to races. The best part is, all of this is possible with the one very affordable general admission ticket, which can now be purchased from motorsporttickets.com.au.
"You won't get a much better motorsport experience than this and being in Sydney, we know it's a great opportunity to make a weekend of it and enjoy everything the harbour city has to offer."
Tickets are available from www.motorsporttickets.com.au, with free entry on Friday (patrons must still register for their free ticket).
Corporate tickets are also available at the above link for those wishing to enjoy the event in luxurious surrounds.
Tickets will also be available to purchase at the gate, however fans are encouraged to pre-purchase to avoid the expected ticket purchase queues at the gate.
Click here to view the full schedule.
The next Shannons Motorsport Australia Championships event for 2022 takes place at Sydney Motorsport Park on 27-29 May.
-
GC Marine Australian Prototype Series Sydney Motorsprot Park schedule
Friday 27 May
8:55am - 9:15am: Practice 1
12:05 - 12:25pm: Practice 2
4:35pm - 4:55pm: Practice 3
Saturday 28 May
9:00am - 9:20am: Qualifying
11:45am - 12:05pm: Race 1
Sunday 29 May
10:40am - 11:00am: Race 2
1:40pm - 2:05pm: Race 3