APS qualifying gets pole prize boost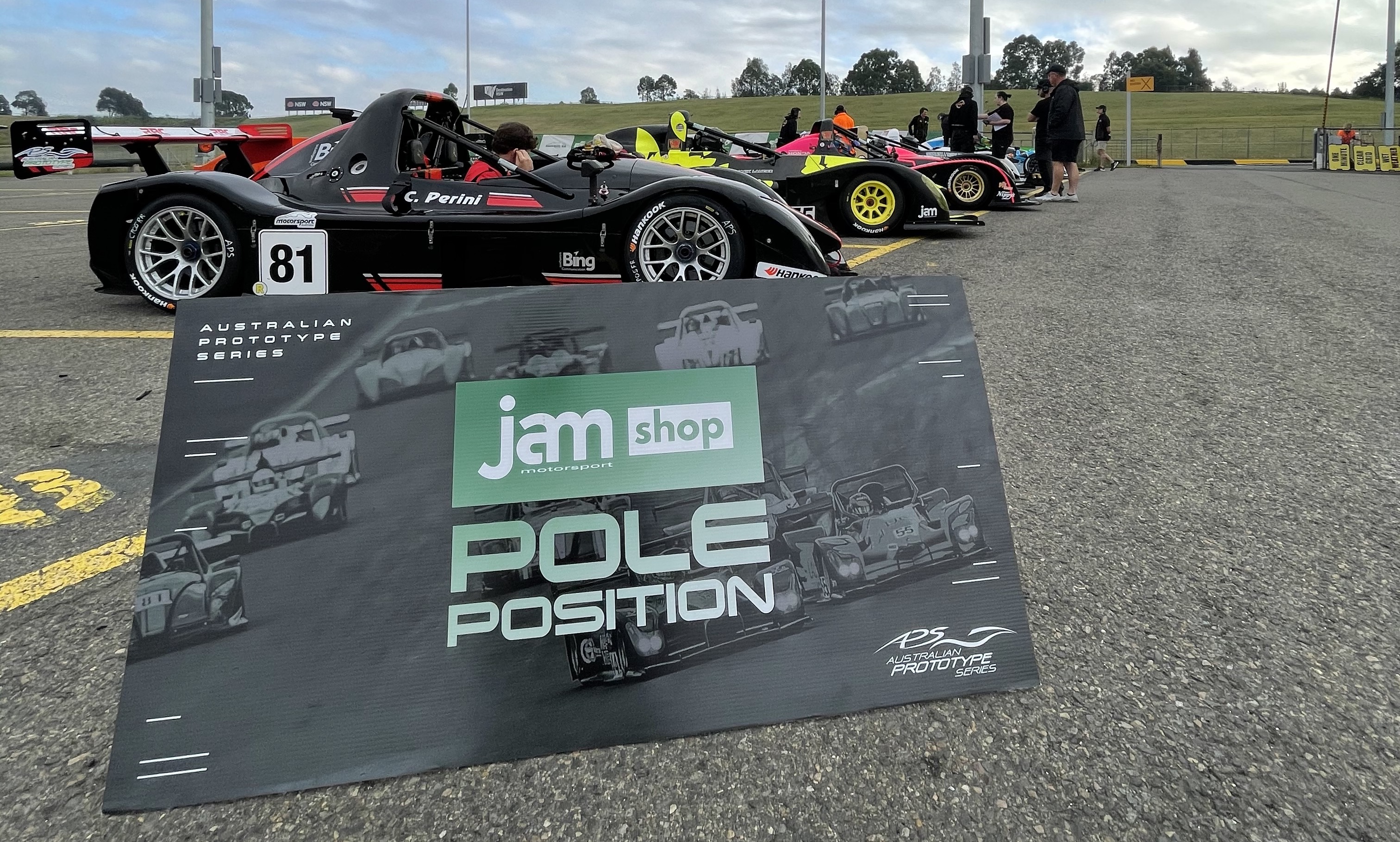 Competitors in the GC Marine Australian Prototype Series will have extra motivation for Saturday's qualifying with a prize again on offer to the winner.
Thanks to the support of Jam Motorsport, the driver who secures pole position during qualifying at Queensland Raceway will also receive a $200 voucher for the team's shop.

Jam Motorsport first introduced a prize for qualifying last year at Sydney Motorsport Park, which was taken out by John Paul Drake, before the series was ultimately cancelled due to COVID-19.
With the motorsport world back in full flight and the series entering its second round, Jam Motorsport's Courtney Tyler believed it was the right time to bring the reward back.
"The Jam Motorsport Shop is proud to partner with the APS to reward the fastest driver in qualifying, as we believe a little incentive always adds a little spice to the weekend," Tyler said.
"We just felt that the competitors in the series should be rewarded in some way and I think that this will help in a way.
"The driver who earns the voucher can spend it in whatever way they choose, from a custom P1 suit, Schuberth helmet, boots or even stickers for their car.
"They can come in the store or buy online - whatever is convenient for them."
The award will also be on the line during the round at The Bend Motorsport Park in October.
The GC Marine Australian Prototype Series' second round of the 2022 season begins at Queensland Raceway with three practice sessions on Friday, before qualifying takes place on Saturday morning.
Three races will be spread over the course of the weekend with races one and three to be on the live broadcast on Stan Sport.
The series is one of seven categories to feature in Shannons Motorsport Australia Championships blockbuster round at Queensland Raceway on 5-7 August.