APS stars to battle it out at The Bend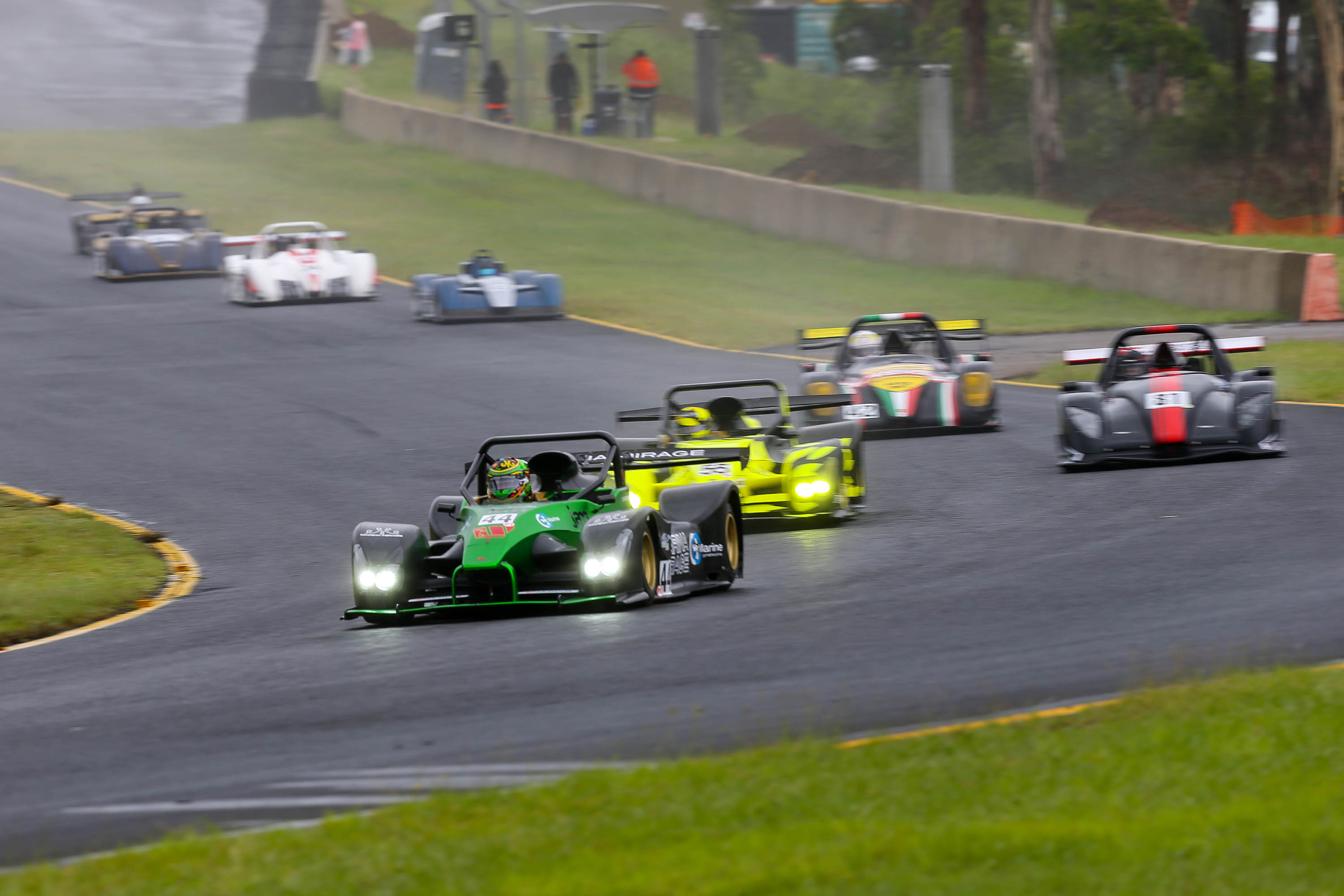 There will be a host of familiar faces from the Australian Prototype Series competing in this weekend's South Australian Sports Car Invitational Series, with the new series forming part of the Virgin Australia Supercars Championship's jam packed schedule at The Bend Motorsport Park.
Out of the 21 drivers registered with the support category, at least eight have competed in the APS since it formed in 2017, with seven having raced at the series' season opener at Sydney Motorsport Park earlier this year.
Headlining the list of APS rostered drivers is 2018 champion Jason Makris and inaugural champion Mark Laucke and the duo lead a long list of drivers representing South Australian race team, Jam Motorsport.
Joining Makris and Laucke at Jam Motorsport for the invitational series' first of three rounds will be JP Drake, Glen Stallbaum and Marty Ewer, while the team will also be looking after a number of other entrants whom are yet to make their mark in the APS.
From the more experienced steerers of The Bend Motorsport Park's track owners Yasser and Sam Shahin to rookies Chien-Wen Liew and Blake Purdie, both of whom will potentially race in the APS next year, Jam Motorsport will certainly be busy all weekend.
Philip Andrawos is the only other current APS driver who will be competing this weekend and the West LMP4 driver will be looking to improve on his results from March's season opener.
One driver who will certainly be in the running for the outright series title will be Mark Short. Short was prominent in last year's APS season and had he not stepped aside this year to offer support to round one winner Michael Naguib, he would have undoubtedly been in the title contention once again.
With Short also unable to attend crucial rounds over the past three years, the prospect of a mini three round series would definitely set him for a title, as well as potentially relight the fire in his belly to compete in the APS next year.
The final driver with any association to the category is Michael Whiting who last raced in the series back in 2018 where he took part in a round. Whiting will once again be driving in his trusty Radical.
Another notable entry to look out for across the weekend is the combined duo of team owner Garth Walden and Porsche regular Michael Almond with the pair to share driving duties in their Radical SR3RS.
The series begins the weekend with practice on Saturday morning before qualifying around midday on Saturday sets up the first race of the weekend at 5pm. The next two races will take place on Sunday morning between 8:20am and 11:20am local time.
The South Australian Sports Car Invitational Series takes place as part of the Virgin Australia Supercars Championship's OTR Supersprint at The Bend Motorsport Park on 26-27 September.
Schedule
Saturday, 26 September
10:15-10:45am – Sports Cars – Practice 1

12:20-12:40pm – Sports Cars – Qualifying

5:00-5:35pm – Sports Cars – Race 1
Sunday, 27 September
8:20-8:55 – Sports Cars – Race 2
10:45-11:20 – Sports Cars – Race 3