Champion attitude for Radical Stephen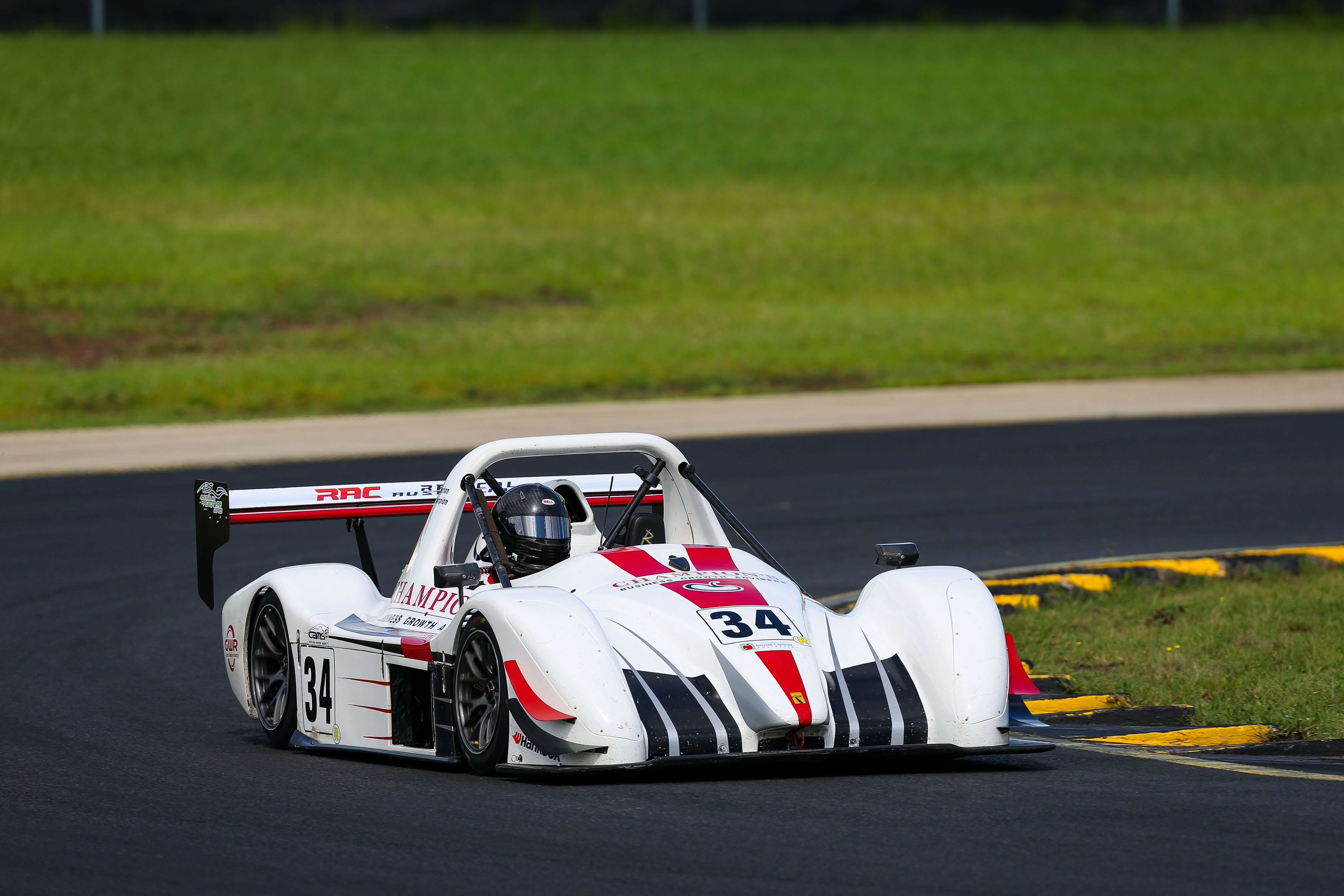 Stephen Champion is hopeful motorsport will return soon, with a firm focus on winning the Radical class in the Australian Prototype Series (APS).
It was a tough season opener for the New South Welshman at Sydney Motorsport Park in March. Champion crossed the line tenth in the first race and failed to finish a rain affected second race, but he still showed signs of what he is capable of throughout the weekend.
With the 2020 season currently on hold and return date yet to be confirmed, Champion is looking forward to getting back into the action and running in both the APS and Radical Australia Cup (RAC).
"I miss racing, but it's life and hopefully we are back soon," Champion said.
"Doing both categories is interesting. The RAC is a bit easier because it's all the same car, whereas the prototypes are like a race within a race, which is different challenge. It can be good when conditions bring the field together like they did in the first round at Sydney Motorsport Park.
"I really enjoy the APS, so I am hoping to do as many rounds as I can this year. I think the racing in Prototypes is really close and it's good for race craft practice. In Sydney, I wasn't aiming for a win – just more enjoying it.
"With that said, I am competitive and I like to win if I can. But because of the mix in machinery, you are always going to have two classes, so it makes hard to win the APS outright, but I'll be aiming for the class win."
One of a number of drivers confirmed to compete in both categories, Champion's biggest threats will be fellow Radical drivers Chris Perini and Peter Paddon, with the trio having endured entertaining battles throughout the previous few years.
During the round, Champion was also highly impressed with debutant Jonathon Canavan's performance, which included a fourth place at Sydney, and believed he will get better with time, as well as become a bigger title threat with more experience.
"I have raced a lot with Chris and Peter and they are really talented. Jonathon on the other hand is really good despite being new to the series and only having a 1.3 litre car," Champion explained.
"I raced against him at a few state rounds last year and he was very impressive. I enjoyed racing against him. There is good machinery under his bonnet so he will be a force to reckon with once he gets more seat time.
"In addition to those three, everyone competing in the series are good drivers and not over the top. Both organisers and drivers are also really welcoming and friendly, which makes the series really nice to be part of."