Drake salutes in race two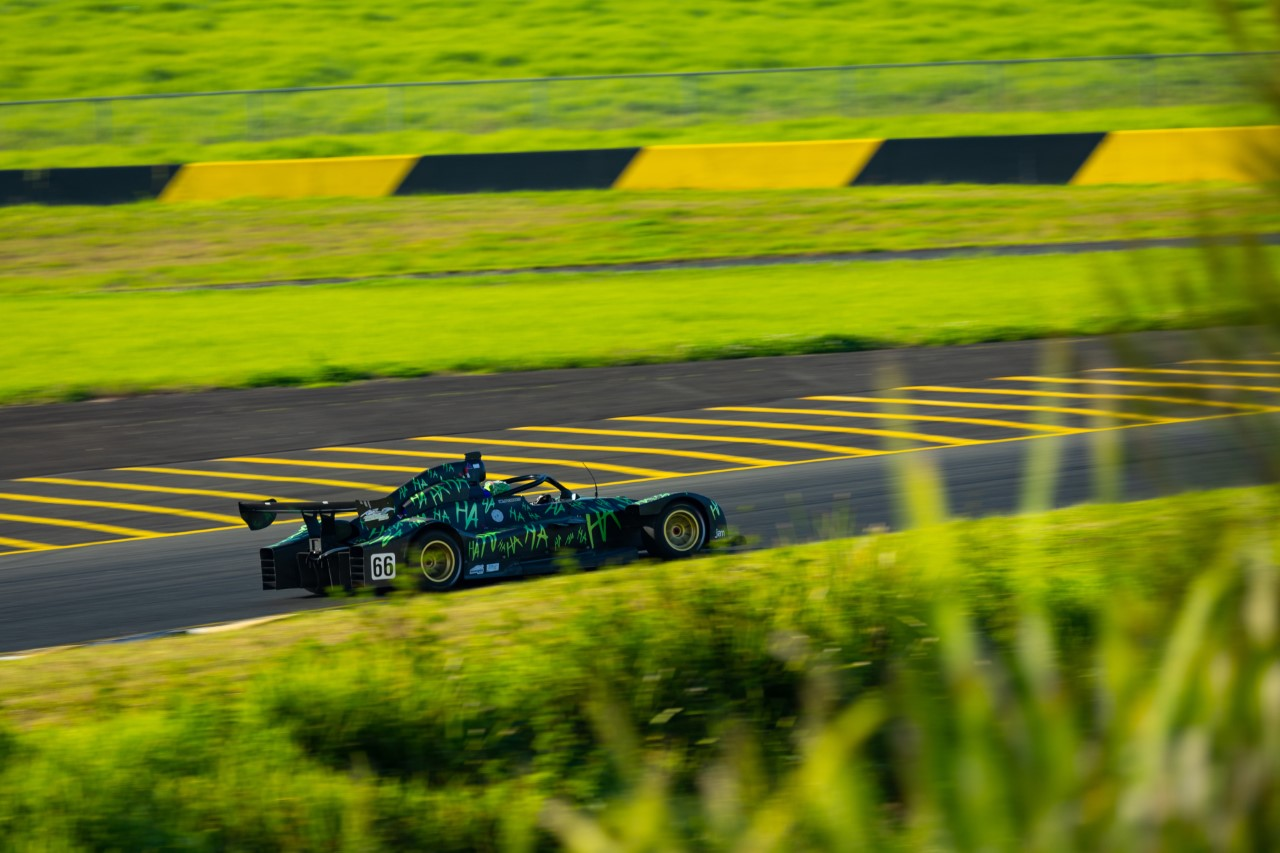 Jam Motorsport's John Paul Drake has won the second race of the GC Marine Australian Prototype Series.
While Drake didn't cross the line first, a five second penalty to Ready Set Reline's Ryan Godfrey saw him demoted to third following a breach of start procedures.
Drake's path to victory wasn't simple, with a slow start off the line forcing him to the rear of the grid, making his win even more memorable.
Race one winner, Praga Racing ANZ's Ricky Capo, finished second.
In the class battle, Paul Trengove again claimed Class 1 honours, ahead of On Demand Electrical's Tim Cook and GH Garage's Dyson Song.
In Class 2, Medland Orthodontics' Bill Medland claimed class honours, ahead of Champion Business Growth Advisors' Stephen Champion in the Radical battle.
The race itself started in dramatic fashion, with a number of the top contenders suffering a slow start. That included race winner Drake and Laucke Flour Mills' Mark Laucke.
Godfrey, who was judged to still be moving in his grid box when the field was set and copped his penalty enjoyed a strong start along with Excalibur Extreme/Dammit Dolls' Neale Muston who himself climbed into the lead in his Radical SR8 after passing pole sitter Capo.
Godfrey was able to get past Muston on lap five for the lead, but the pair also made slight contact, impacting Muston's overall pace for the remainder of the race.
Oracle/GC Marine's Jason Makris enjoyed his own battle with Drake as he charged through the field.
A safety car was called on lap six, with Mark Laucke forced out of the race.
The race was restarted with a two lap dash for the drivers. Godfrey edged away out front, but wasn't able to get far enough ahead to overcome his five second penalty, handing Drake the win.
The category's final race takes place at 1.40pm AEST on Sunday, with the clash broadcast live on Stan Sport's Speed Series and Shannons Motorsport Australia Championships coverage.