Drake secures debut round win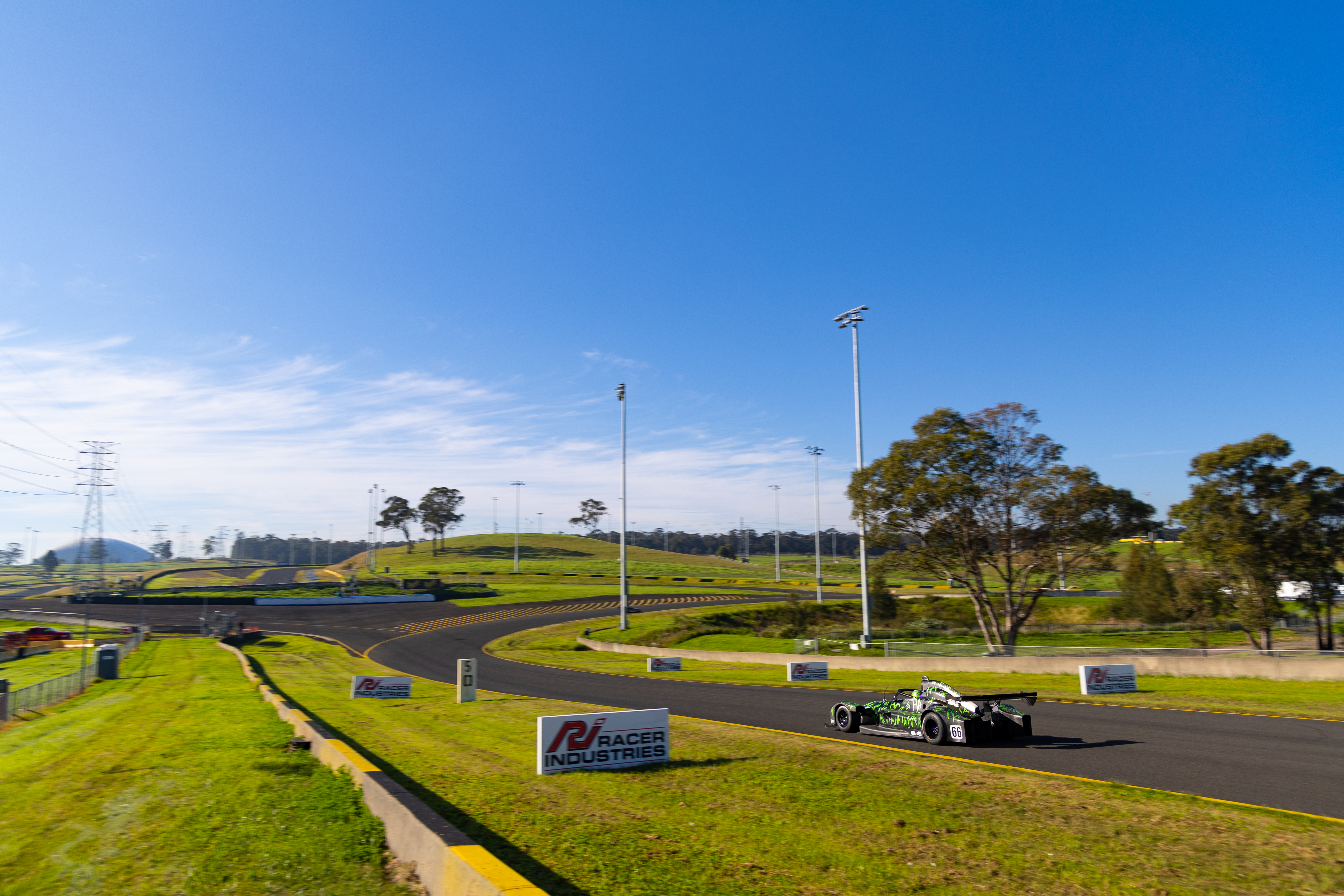 It was a perfect Sunday for Jam Motorsport's John Paul Drake as he claimed his first ever GC Marine Australian Prototypes Series round win.
Drake won the third and final race ahead of Ready Set Reline's Ryan Godfrey, the pair enjoying an epic battle in the dying stages of the race.
"It was awesome," Drake said.
"The car felt good all weekend and to come out with two first today (Sunday), I am super excited – especially since it was the first time I ever won an outright round.
"It was mega. I had a ball. Best weekend."
It was a solid Series debut for Praga Racing ANZ's Ricky Capo, who finished yet another race on the podium – third in Sunday's final hit out and second outright for the round.
"It has been a really good weekend," Capo said.
"I couldn't keep the momentum from the first day, but I am still happy and proud of Praga Racing ANZ and now we have so much information and knowledge to carry with us for the rest of the year.
"It was a really good race with everybody this weekend."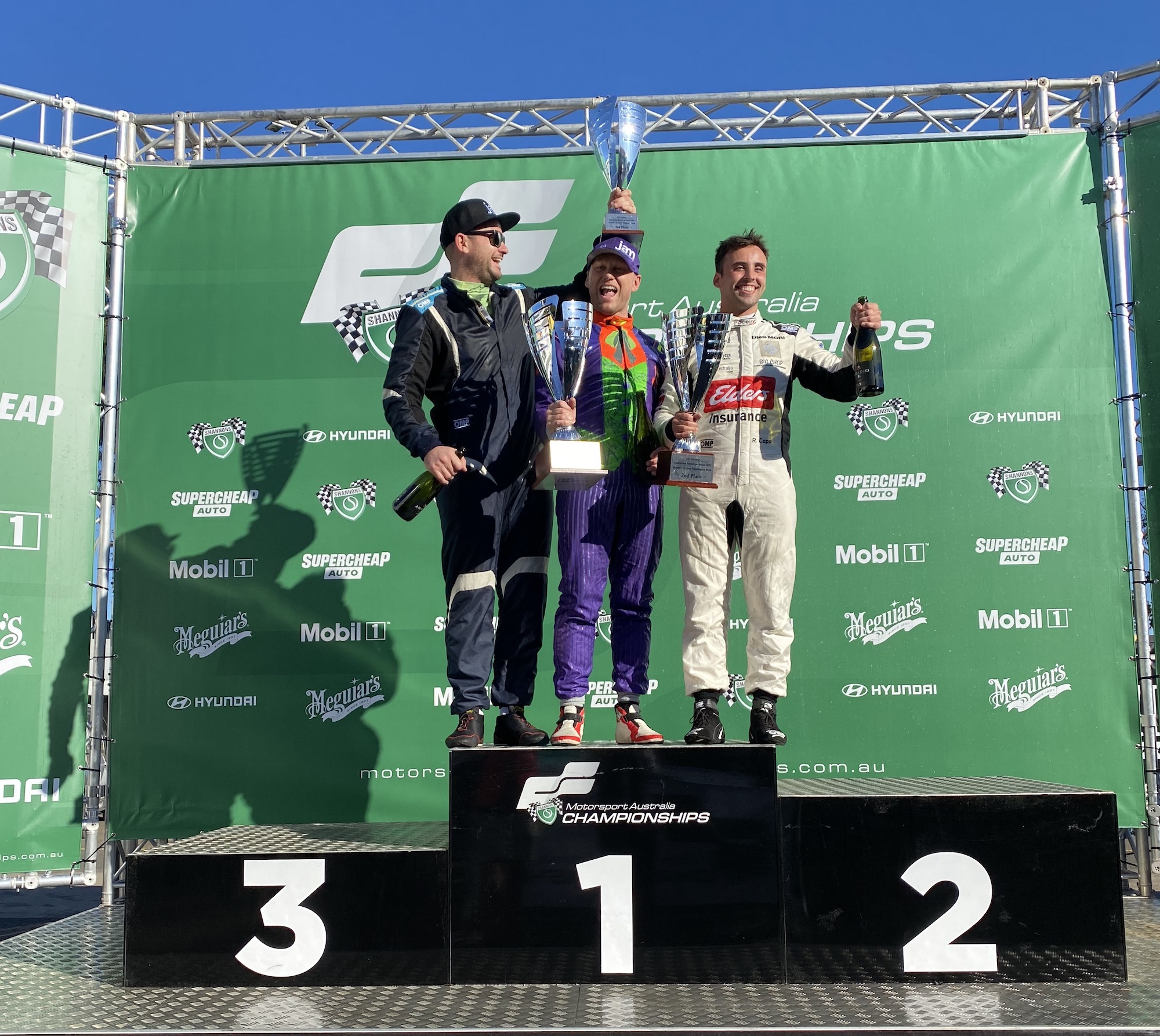 Godfrey couldn't bridge the gap on a super quick Drake, who said the weekend was one of the best he had experienced, both from a results and quality of racing point of view.
"I am super happy and the last race was the most fun for the weekend." Godfrey added.
"I made a bit of an error at the start. I am not used to standing starts and I am so happy. Coming second overall is huge for me.
"I am still so new to the car and fresh and confidence inspiring. There is a lot to get your head around but once you do, it's amazing."
The start of Sunday's final race saw a repeat of the previous two, with Excalibur Extreme/Dammit Doll's Neale Muston took an early lead. Godfrey fall to the back of the field, before eventually moving his way through the field.
The race was quickly neutralised by a safety car thanks to the stalled Radical SR8 of Hughes Supercar Services' Phil Hughes who had to be towed from the grid.
Drake and Muston enjoyed a tight battle for several laps, before Drake used the extra straight-line speed of his Mistral to power past Muston's SR8 Radical.
Godfrey and Capo were the next pair to enjoy their own fight, with Godfrey easing past on lap seven and crossing the line in third to cap off an enjoyable Series debut.
In the classes, it was a tight battle all weekend.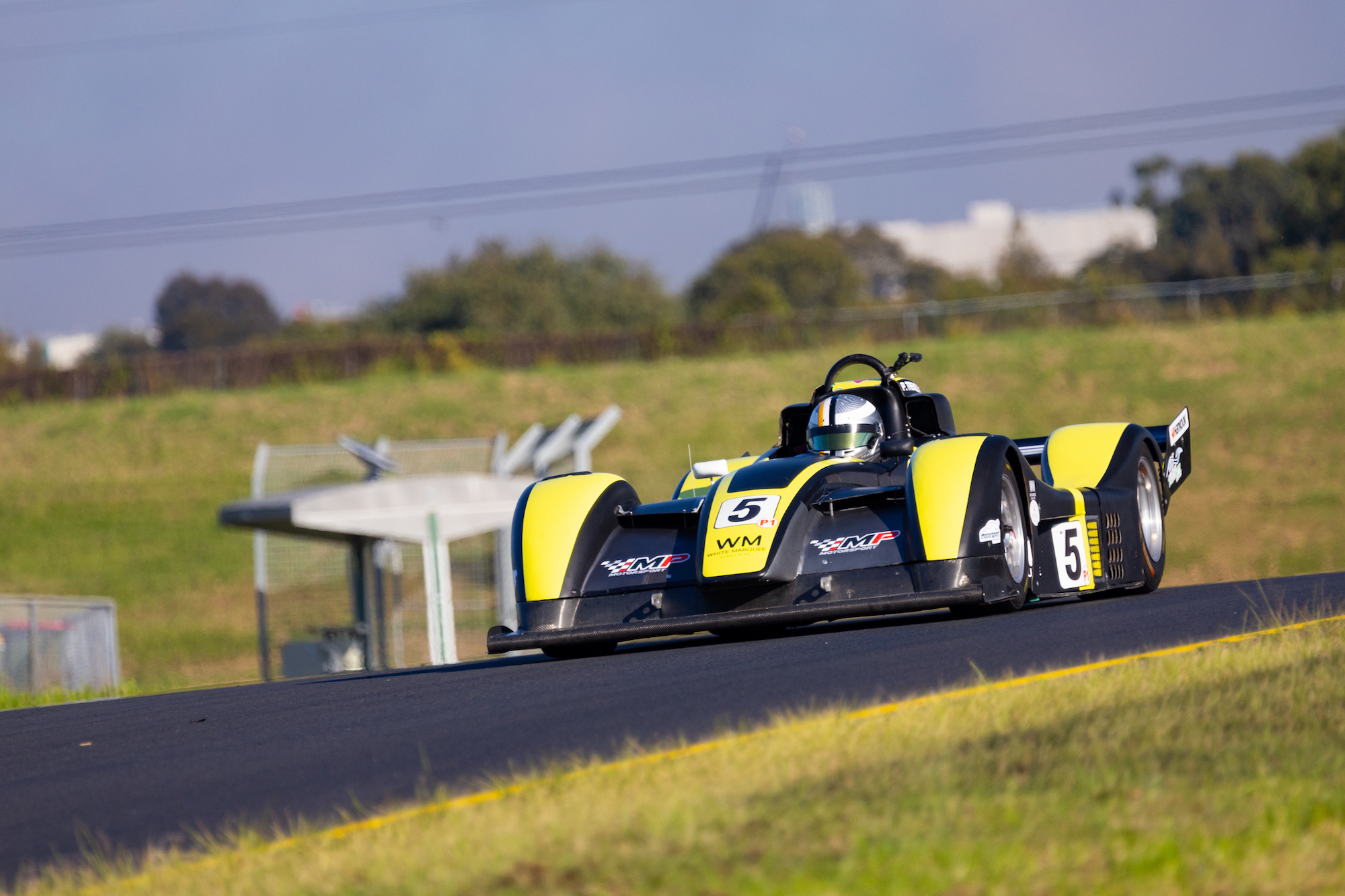 In Class 1 (P2), Paul Trengove made it a clean sweep of class wins across all three races with his consistent pace continuing in Sunday's final race.
Trengove finished ahead of GH Garage's Dyson song and On Demand Electrical's Tim Cook.
In Class 2 (P3), Medland Orthodontics Bill Medland claimed an impressive class win, edging out Champion's Business Growth's Stephen Champion in the Radical fight.
The APS will next visit Phillip Island as part of the Shannons Motorsport Australia Championships on 24-26 June.
Tickets for the event are available here.
GC Marine Australian Prototype Series points after Round 1:
John Paul Drake – 141
Ricky Capo – 134
Ryan Godfrey – 120
Neale Muston – 115
Jason Makris – 95
Paul Trengove – 88
Mark Laucke – 78
Dyson Song – 62
Tim Cook – 55
Steve Roberts – 48
Phillip Hughes – 45
Bill Medland – 40
Stephen Champion – 31