Drake secures maiden pole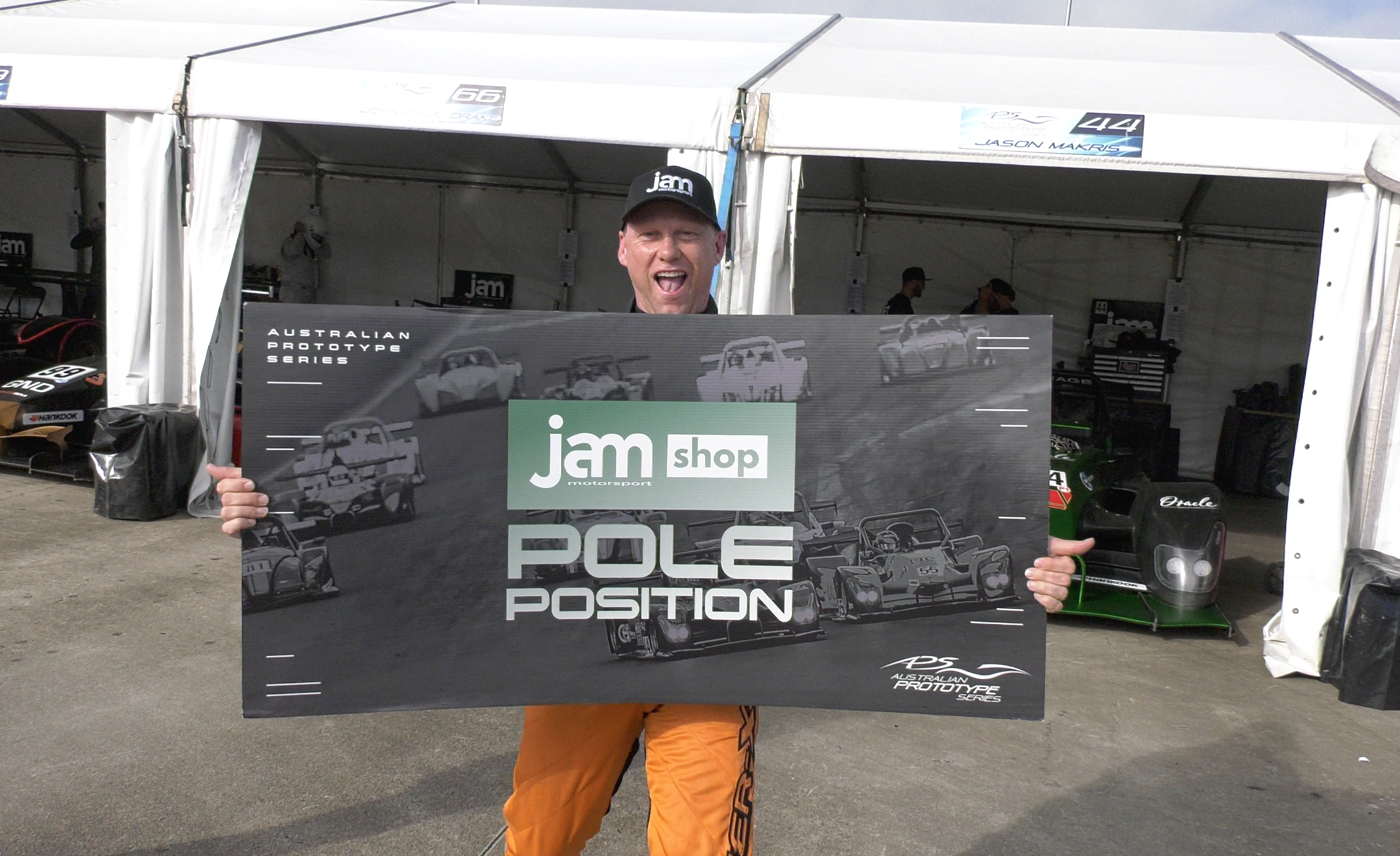 John Paul Drake will start an Australian Prototype Series race on pole for the very first time in his career today after a thrilling performance in this morning's qualifying session.
After a mixed first day of the season yesterday, which resulted in missing the final practice session to car complications, Drake bounced back superbly today to claim the Jam Motorsport Shop Pole Position.
Having purchased the new car in the off season, Drake was experiencing teething problems on Friday, but showed no signs of these issues when it came to category's official business, pipping Blake Purdie on the final lap of the session to claim pole.
For much of qualifying, Purdie was the fastest before a Marty Ewer incident caused the session to be red flagged.
As Shannons Motorsport Australia Championships officials able to clear up the track with some time still on the clock, the competitors got a chance for one last flying lap, which Drake blitzed to comfortably claim top spot.
"I was not expecting that. New Car and I was sitting at P7 when the incident happened," Drake said.
"We ended up getting one lap and I just thought I can send it. And I sent it. I got a good tow of Paul (Trengove) on the straight. I just felt amazing.
"It's awesome. The car felt great. A lot more still in the car go for me. That lap felt sick."
Drake's lap was in a league of its own with the next fastest in Purdie being almost eight tenths slower, while the third placed Jason Makris was a further two seconds off the pace.
Peter Paddon was the fastest of the Radical cars, having even occupied outright second place for much of the session. Knowing he had produced his best efforts before the red flag, Paddon opted to not run a final flying lap and dropped to fifth outright.
His closest class competitor was long-time rival Chris Perini, who finished in seventh outright.