Hughes itching for APS return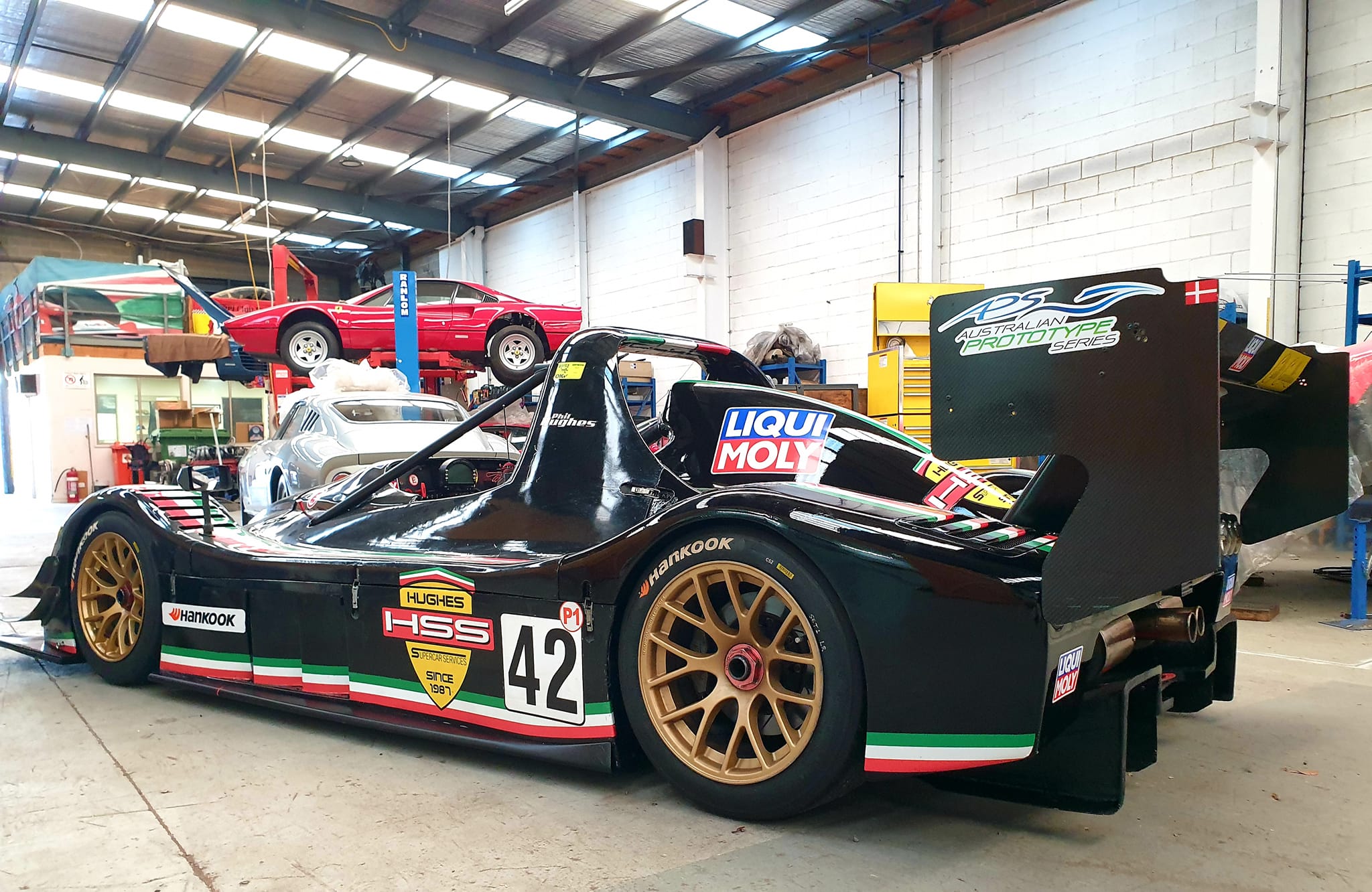 GC Marine Australian Prototype Series veteran Phil Hughes is confident he has gotten on top of his Radical SR8 ahead of the series opener at Sydney Motorsport Park later this month.
It's been a couple of interrupted years for the series, with just two rounds having taking place since 2019 and Hughes has been unable to experience good runs in each.
Ahead of the 2021 season, which was ultimately cancelled due to COVID-19, the Englishman had bought a brand-new Radical SR8 in the hopes of challenging for the Radical class and potential outright honours.
However, the only round that eventually did take place last year turned out to be a disaster for him as he had gasket issues in a practice session, before breaking the crankshaft which forced him to retire from the remainder of the weekend.
The mechanical dramas gave Hughes plenty of work to do during lockdown and now the Victorian based driver believes the car is in a position to give himself every chance of some silverware.
"Last year's round was an absolute shocker and everything that could have gone wrong, went wrong," Hughes said.
"I have since gone from a 3.0 litre engine to a 2.7 litre V8 and although it doesn't have as much horsepower, the car is more reliable and the series' new parity laws mean you don't have to be the fastest to do well.
"The car is still fast, so I believe I should be qualifying around that fifth to seventh mark.
"With that said, I do believe I am top of the car mechanically so we should be right. I am still learning it because it's a monster car that drives much different to an SR8 – it drives like a sledgehammer, whereas I prefer to thread the needle.
"However, I have now driven it at enough circuits to have it dialled in and now I am just familiarising myself with the new setup changes."
With his new SR8 now in full flight, Hughes will slot into the series' Class 1, where he will be up against the most powerful cars on the grid, including the Group 6SR and Group 2PCN cars, which are made up of the familiar Wolfs and Wests.
The full class outline for the Series can be found here.
Although he will be battling with the top drivers, even if he doesn't do especially well in the season opener later this month, it won't be all bad news.
For Hughes, he is just excited to be back behind the wheel and racing against a group of people he has grown quite fond of, as well as a bunch of new recruits he is ready to welcome to the family.
"We're all busting to get to Eastern Creek and see each other again," Hughes added.
"I can't wait to see many of the same competitors who have been doing it for a while. Even though I have stayed in touch with many of them, I am just excited to see them all in the flesh again.
"We haven't locked in an entry list yet, but I think we should have a good number of entries. There are extra Wolfs and Wests out there that I have seen so we could see some new faces too and that's great.
"We now have a parity system and it means you have to race with your head, and not blast ahead. As much as I would love a pole position, I am too smart for one."
The opening round of the GC Marine Australian Prototype Series will be at Sydney Motorsport Park as part of the Shannons Motorsport Australia Championships on 27-29 May.
Tickets for the event are available at www.motorsporttickets.com.au.