Invitational series back for round two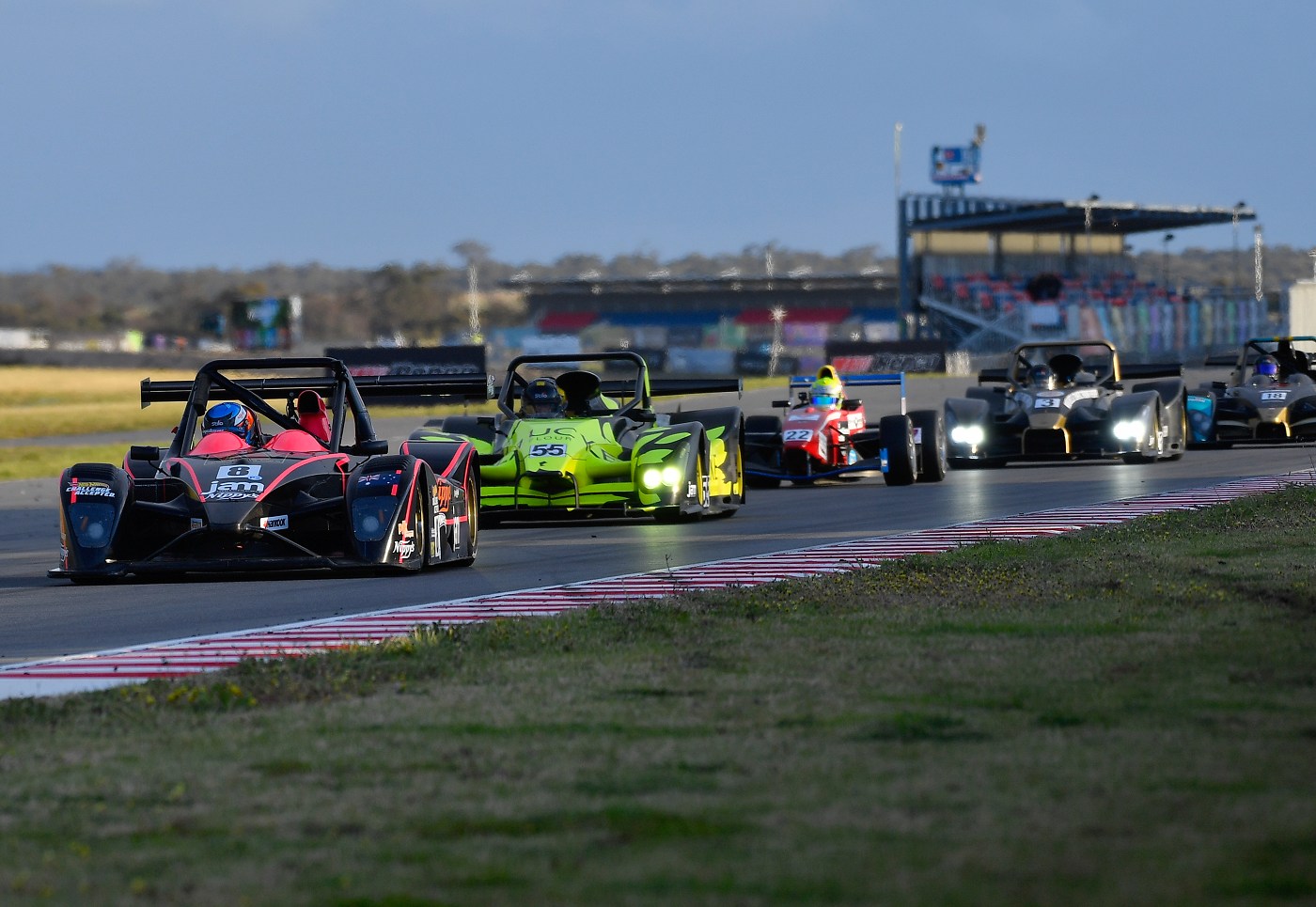 The OTR South Australian Sports Car Invitational is back at The Bend Motorsport Park this weekend with the popular series enjoying a bigger entry list for its second round as opposed to its season opener.
While the series won't have the honour of being the support card to the Virgin Australia Supercars Championship again, the inaugural round's success last month piqued the interest from a number of regulars within the Australian Prototype Series, as well as other competitors.
Most of the drivers who took part in the opener will continue in the series, including 2017 APS winner Mark Laucke and the round winner, teenager Blake Purdie, both of whom will be looking to build on their impressive performances and extend their lead at the top.
Unfortunately the duo's biggest rival throughout the opening round in Jason Makris is unable to attend the second round, but he will be replaced by someone with just as much confidence, APS round one winner, Michael Naguib.
While Makris won't be in attendance this weekend, his team in Jam Motorsport will still have a busy weekend, with a number of drivers driving under them again, including both Laucke and Purdie, Sam and Yasser Shahin, Glen Stallbaum, Marty Ewer and category newcomer Chien-Wen Liew.
Jam Motorsport isn't the only team with multiple representatives with Garth Walden Racing bringing over a larger contingent this time around, headlined by APS and Radical Australia Cup stars Chris Perini and Stephen Champion who will both making their series debuts this weekend.
Perini and Champion aren't the only dual APS and RAC drivers confirmed to run with Radical veteran and multiple title winner Peter Paddon also locked in to try his hand within the invitational series.
Another APS regular committed to the series' second round this weekend is Phillip Andrawos. After a tough weekend behind the wheel last month, he will be looking to make amends and gain some confidence ahead of 2021.
With drivers to get some practice sessions, qualifying and three 30 minutes races throughout the day, series organiser Charise Bristow was excited with how much interest the series was getting.
"It's fantastic to see such a strong field of competitors lining up this weekend and it should be an entertaining day," Bristow said.
"We weren't sure what the outcome would be after the first round last month but it seems a lot of the drivers enjoyed taking part and had some good constructive feedback about it how ran.
"Obviously word has since spread about it, so it's really nice to see more people entered in a day where there is no national broadcast associated with it. It shows how much people are enjoying racing again.
"Hopefully all goes to plan again this weekend and the more interest we get in the series gives us more ideas about what we can do with it in the future."
The OTR South Australian Sports Car Invitational takes place this weekend at The Bend Motorsport Park on Saturday 24 October.