Jam Motorsport welcome two new additions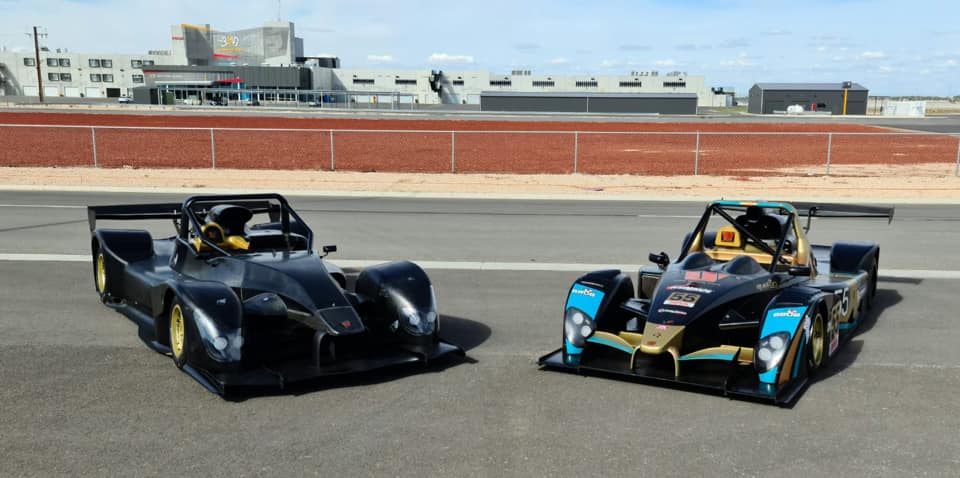 When the Australian Prototype Series returns later this year, there will be a brand new car on the grid after Jam Motorsport unveiled two new Wolfs at their South Australian workshop.
The Wolfs were initially delayed in their arrival thanks to the ongoing COVID-19 situation, with category newcomer Marty Ewer having to race in Daniel Gonzalez's old model for the season opener at Sydney Motorsport Park earlier this month.
However, when the series resumes later this year, Ewer will be able to finally race in his new wheels.
With Jam Motorsport currently working away on Ewer's new Wolf Tornado, team owner Aaron Steer was highly impressed with the new arrivals and welcomed the extra time they now had to finesse the car.
"Most people are seeing this break as a chance to prepare for the season because there is usually not much time between race meetings," Steer said.
"We are hard at work making sure all the cars are looking good and it's great to now have the new cars here with us, because we have time to do everything the clients want.
"Marty is super stoked the car was finally able to arrive. He has the new wing, upgraded brake packages and a few other bits and pieces that are on the 2020 car so it will be pretty exciting to see how the car performs.
"There is a lot to look forward to when we can go racing again. Especially since the Australian Prototype Series is quite cost-effective for drivers, so it should be quite a strong choice for a lot of people."
One of those drivers expecting to eventually race in the series is another newcomer and owner of the second Wolf, Chien-Wen Liew.
Unlike Ewer, Liew has little experience in a race car and was intending to use 2020 as a development year to get used to the Wolf GB08 CN Turbo before eventually joining the series on a regular basis.
As a premium member at The Bend Motorsport Park, Liew usually spends his time running Ferraris, McLarens and other supercars at track days but was looking forward to one day racing properly in the series.
"I am really excited about racing in the sport. I have just been a recreational driver for quite some time now and I always saw the Prototype guys racing around The Bend," Liew said.
"I became very enthusiastic about them after seeing them all the time and being convinced by Jason Makris to join the ranks. He is very passionate about the category.
"At this stage I am not good enough to enter the series, but I am just going to train up and develop my skills to get up to spec and speed.
"It's something to look forward to when we eventually go racing. The car really looks amazing. I just need to change the number and select one that means something to me."