Makris, Purdie shine in Sydney practice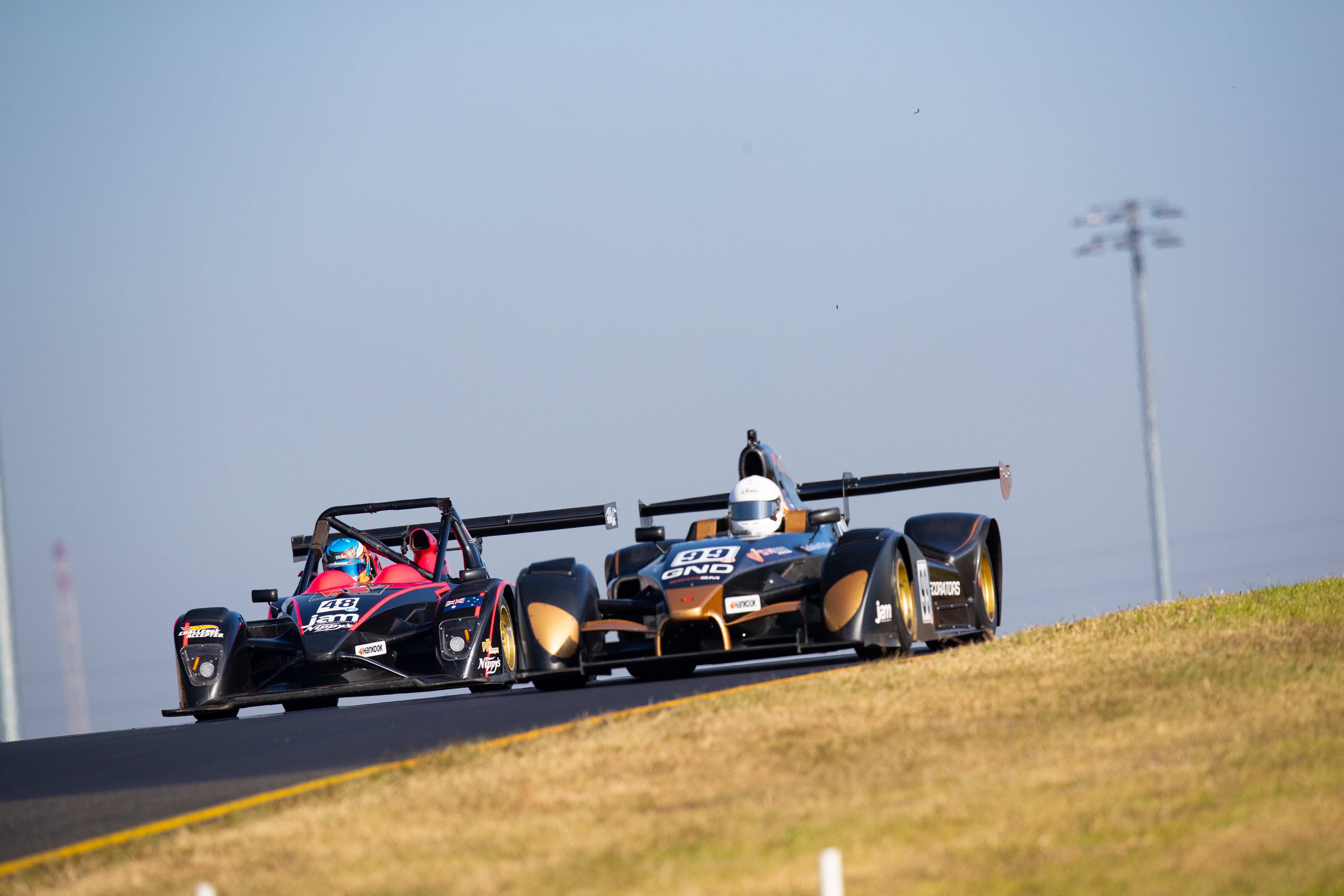 The Australian Prototype Series has begun its 2021 season in style, three practice sessions getting the Shannons Motorsport Australia Championships round for the category underway.
It was a familiar top two across each session, with Jason Makris and Blake Purdie sharing the spoils throughout Friday.
Practice was spread out across morning, afternoon and evening sessions – the final session under Sydney Motorsport Park's new permanent lighting.
Unfortunately the final session was cut short, following a big incident which saw Michael Naguib and his James Michael Homes West WR1000 somersault through the air near turn two. Naguib walked away unharmed, his car likely ruled out for the remainder of the weekend and possibly longer.
It was a more positive finish to the day for Makris. The Oracale/GC Marine Wolf Tornado pilot claiming the honours in the final session. The Queenslander also topped the day's second session, with Purdie's Nippy's/PJK Transport Wolf Thunder fastest in the opening 20 minute session.
In the Radical class, Chris Perini showed plenty of promise - the Bing Technologies SR3 looking super speedy taking out a pair of thirds and a fourth across Friday's action. Garth Walden Racing teammate Peter Paddon also recorded some impressive times, including third in practice two.
A number of competitors debuted new cars in the category's first 2021 outing. John-Paul Drake's brand new Wolf F1 Mistral looking fast, but early teething problems saw him unable to take to the track for the day's final session. The Jam Motorsport stalwart a confirmed starter for tomorrow's qualifying session.
That qualifying session takes place at 8.30am AEST on Saturday morning. Competitors will be fighting it out for pole and also the first ever Jam Motorsport Shop Pole Position prize.
Saturday will also feature the opening race, before a pair of races on Sunday rounds out the weekend.