Makris quickest in Sydney qualifying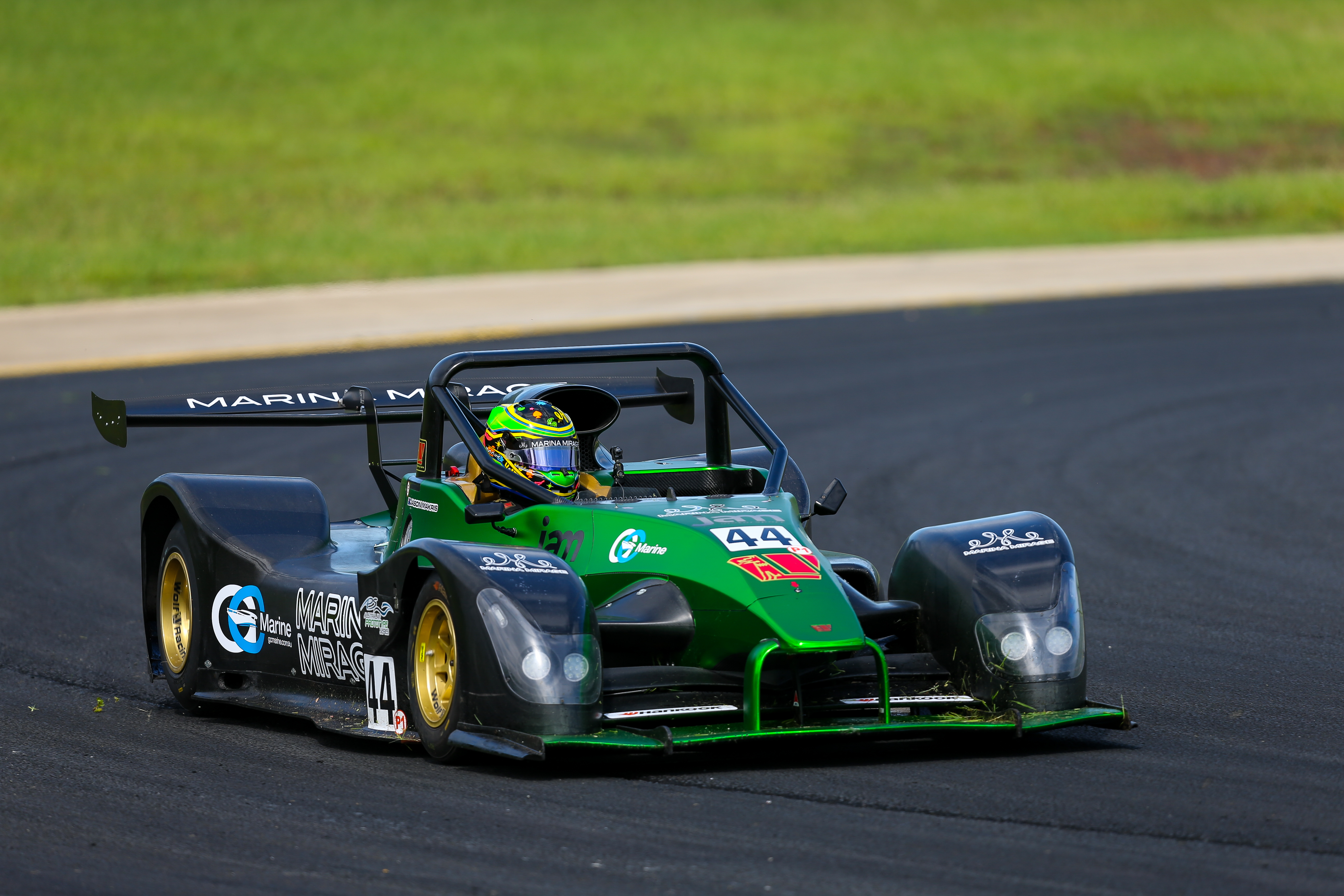 Mirage Racing's Jason Makris has secured bragging rights in the first qualifying session of 2020, with the 2018 champion claiming pole position in his Wolf Tornado.
Jam Motorsport stable mate Mark Laucke will start on the front row alongside Makris, while another Jam Motorsport driver in John-Paul Drake rounded out the top three.
With race one to take place later on Saturday afternoon, weather could yet play a part in proceedings, with rain forecast for the afternoon at Sydney Motorsport Park.
Makris was understandably pleased to claim pole.
"It's been a while. Feels good. Got the job done early and now I can relax until the first race," Makris said.
"Hopefully it stays dry because it's good for me, otherwise if it's wet, I need a new strategy."
991Racing.net's Chris Perini was the fastest of the Radicals in sixth. Perini said the potential rain could provide him with an opportunity for a strong race result.
"That session was really good. it's always good coming in a with a class P1," Perini said.
"We were decent on the overall timings which was good and quicker than some of the potentially quicker cars. I thought it would be noticeably slower but it wasn't too bad.
"The rain would well and truly spice things up today. I think we're a little bit slower as opposed to last year, so to have to adapt the skills to the rain, I am certainly ready for that. I am really keen."
The first race of the year takes place at 4:12pm AEDT and will be live streamed via the Australian Production Cars Series Facebook page here.
Qualifying Results:
1. Jason Makris: 1:27.1340 (gap to pole)
2. Mark Laucke: 1:27.8055 (0.6715)
3. John-Paul Drake: 1:28.7942 (1.6602)
4. Michael Naguib: 1:29.7039 (2.5699)
5. Paul Trengove: 1:30.6386 (3.5046)
6. Chris Perini: 1:30.6830 (3.5490)
7. Philip Hughes: 1:30.7913 (3.6573)
8. Peter Paddon: 1:30.9786 (3.8446)
9. Nicholas Ashwin: 1:31.5092 (4.3752)
10. Glen Stallbaum: 1:31.6901 (4.5561)
11. Stephen Champion: 1:31.7910 (4.6570)
12. Philip Andrawos: 1:31.8024 (4.6684)
13. Jonathon Canavan: 1:31.8900 (4.7560)
14. Bill Medland: 1:33.7564 (6.6224)
15. Marty Ewer: 1:34.6138 (7.4798)
16. Sue Hughes: 1:36.0799 (8.9459)