Prototypes back on track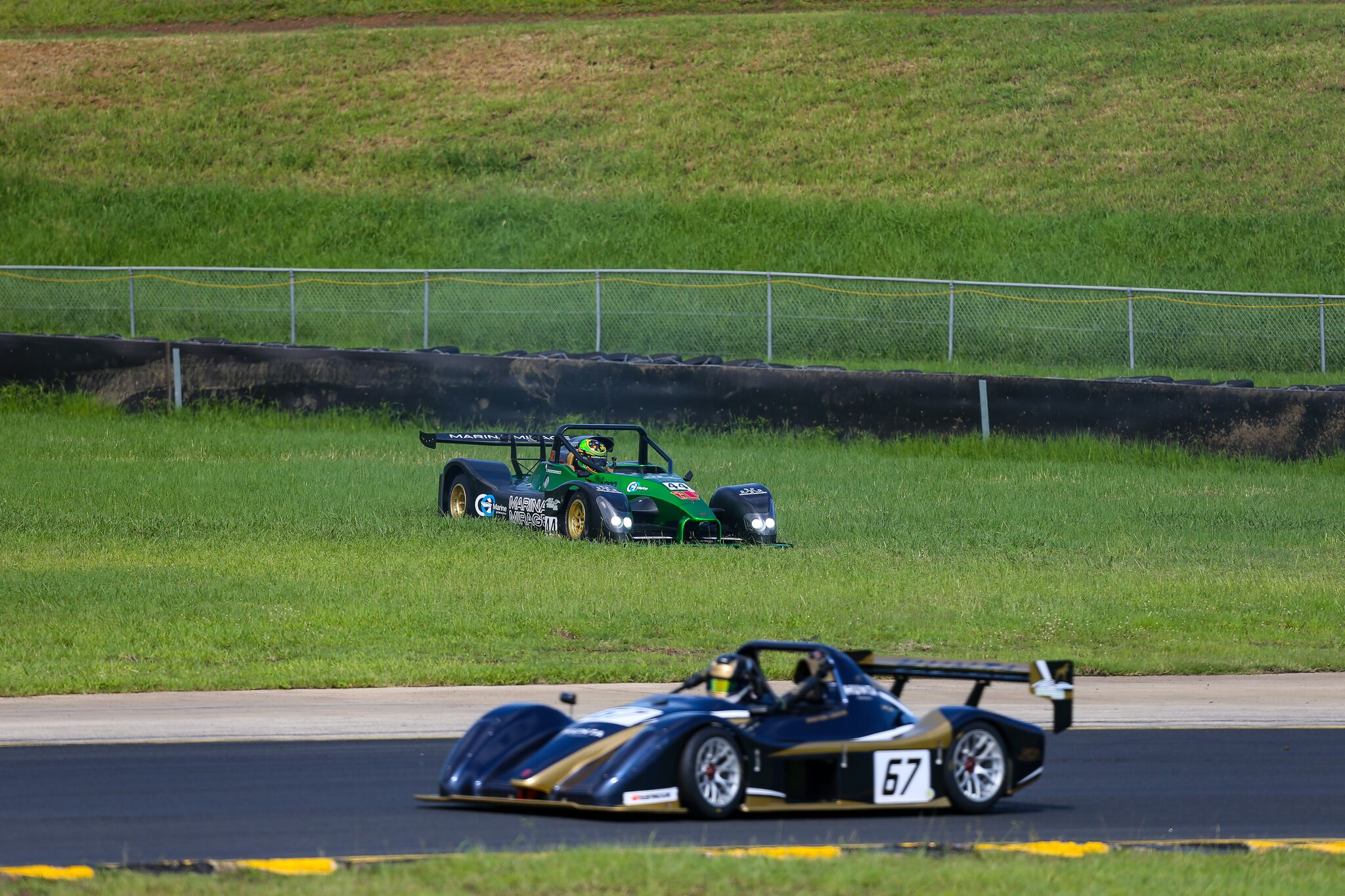 The 2020 Australian Prototypes Series is underway, with teams completing three untimed practice sessions at Sydney Motorsport Park on Friday.
Racing as part of the Production Car Nationals event at Eastern Creek, the three sessions gave drivers the opportunity to tune their cars, ahead of qualifying and a 25 minute race on Saturday, before a 35 minute race on Sunday.
An impressive 16 car field make up the Prototypes line up this weekend, with drivers eager to get their season underway with a perfect start.
With 2019 Champion David Barram taking a sabbatical from the category, Mirage Racing's Jason Makris lines up as the most recent series winner in the field, but there will be plenty of challengers.
Hughes Supercar Services' Phil Hughes has a new SR8 in 2020 and is pushing for a Series win as he gets familiar with his new machine.
"I was disappointed to miss the recent Asian Le Mans event at The Bend but it's really good to back with a new car," Hughes said.
"I am excited. I have committed to the full year. I want to do the full season and I want to win the Series, which is why I bought the car. It needs some work. Once I get it dialled in it will be great."
2019 Hankook Cup class winner Glen Stallbaum returns in 2020 with a new Wolf and a desire to set even higher standards this season.
"I am hoping to go quicker than I did last year with the new car, it's a realistic expectation," Stallbaum said.
"I have had a few niggling problems so far, but that is what today is for. I am hoping to be towards the front to be competitive. What the result will be will be."
JAM Motorsport's John-Paul Drake is another title contender who is keen to make his charge in 2020.
"I always look forward to the first weekend and more importantly the first time on track," Drake said.
"The track feels good. I am hoping to be in the leading pack but I will just have to wait and see. I want a nice clean season this year so hopefully it starts this weekend."
Meanwhile, some fresh and familiar faces will be on the grid in 2020, with eager anticipation about the weekend, and year ahead.
Peter Paddon returns to the Prototypes this year and is another with the outright title on his mind, with the First Focus Radical pilot to put in a full APS campaign this season.
"It feels like a long time between rounds, but I'm back with a new car so the day has been good trying to figuring out my new car," Paddon said.
"I am really looking forward to the racing because it's a big grid which is great to see especially since there are some quicker cars. This (Sydney Motorsport Park) is a home track for me. I like this place and I am familiar here."
Series debutant Stephen Champion got his first taste of Prototypes action in his GWR prepared Champion's Business Growth Advisers' Radical.
"I have been looking forward to this for ages and can't wait to get out on track," Champion said.
"I will be exhausted at the end of the weekend doing two rounds (both Prototypes and Radicals). Eastern Creek is my home track so I know it well. The conditions change so much and you never know what to expect so I am excited for the races to begin."
Saturday's action begins with qualifying at 11.10am, before race one at 4.12pm. Race two wraps the weekend on Sunday from 10.14am (AEDT).
All races will be live streamed on the Australian Production Cars Facebook page.
Photo: Speed Shots Photography (Nathan Wong)