Prototypes back on track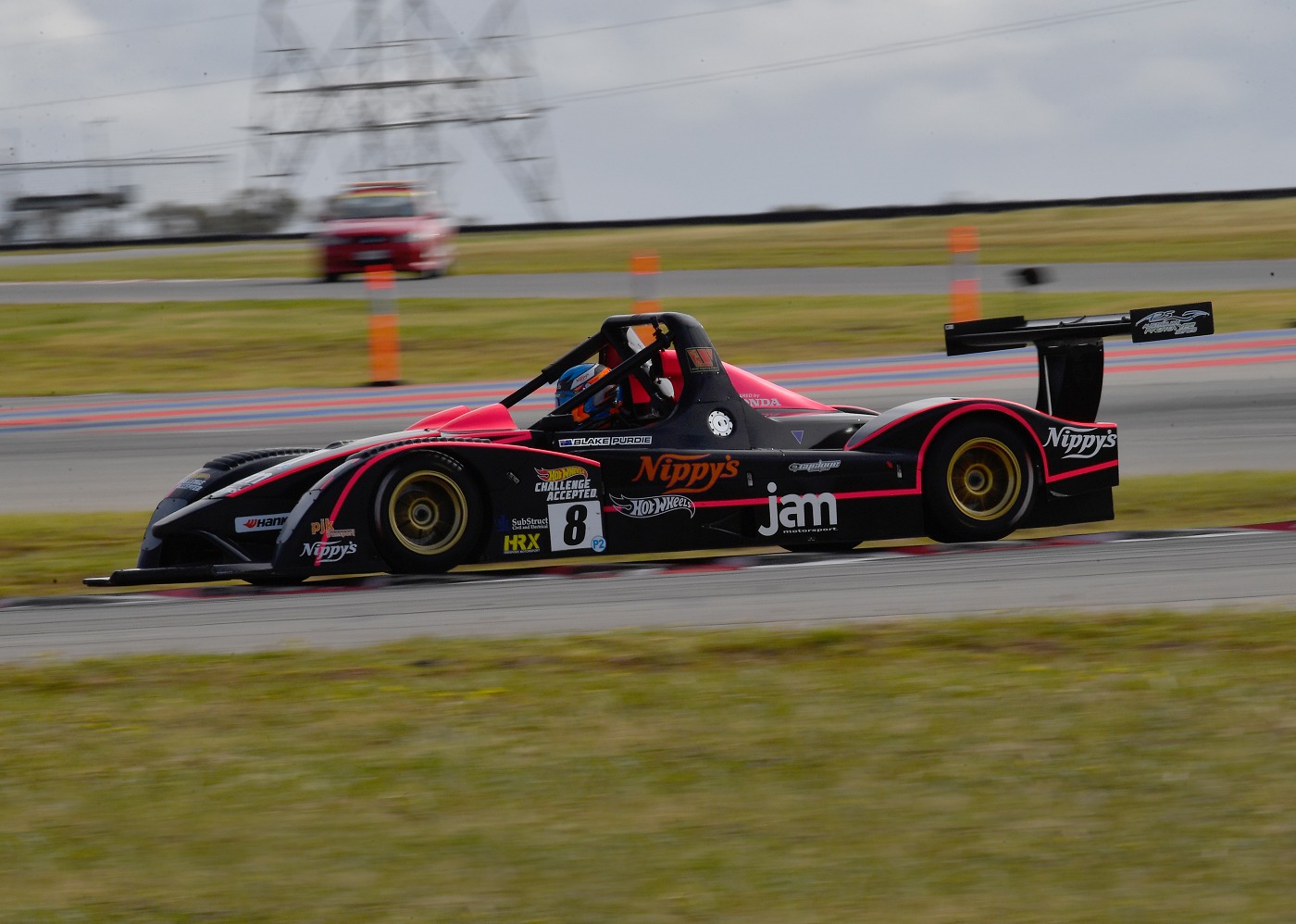 After more than a year away, the Australian Prototype Series has returned to action, with young gun Blake Purdie topping the time charts in practice one.
Eighteen cars make up a competitive and intriguing field, with plenty of new faces and some familiar names on the timesheets.
This weekend marks Purdie's APS debut, after winning the OTR Sportscar Invitational Series in 2020, the 16-year-old went quickest in the morning's first session at the Shannons Motorsport Australia Championships round at Sydney Motorsport Park.
In his Nippy's/PJK Transport Wolf Thunder, Purdie set a 1:27.3715 to edge out Jason Makris and his Oracle/Gold Coast Marine Wolf Tornado by 0.2s. Chris Perini was third in the Bing Technologies Radical SR3 – just under two seconds behind Purdie.
There were some drivers who didn't post an indicative time, and most drivers didn't look too closely at the timesheets, with a focus on dusting off the cobwebs and testing out new machinery after a long layoff.
John-Paul Drake is one of those still coming to terms with his new machine, the Wolf F1 Mistral still going through its paces ahead of a busy weekend.
Two more practice sessions await competitors, with practice two at 4pm and practice three under lights at 8.25pm.
Practice One:
Purdie (1:27.3715)
Makris +0.27
Perini +1.69
Paddon +1.90
Laucke +2.66
Eldridge +2.87
Bonaventura +3.05
Stallbaum +3.15
Naguib +4.04
Latorre +5.60
Ashwin +5.62
Hughes +9.77
Medland +10.09
Ewer +24.67
Drake (no time set)