Purdie confirms S5000 plans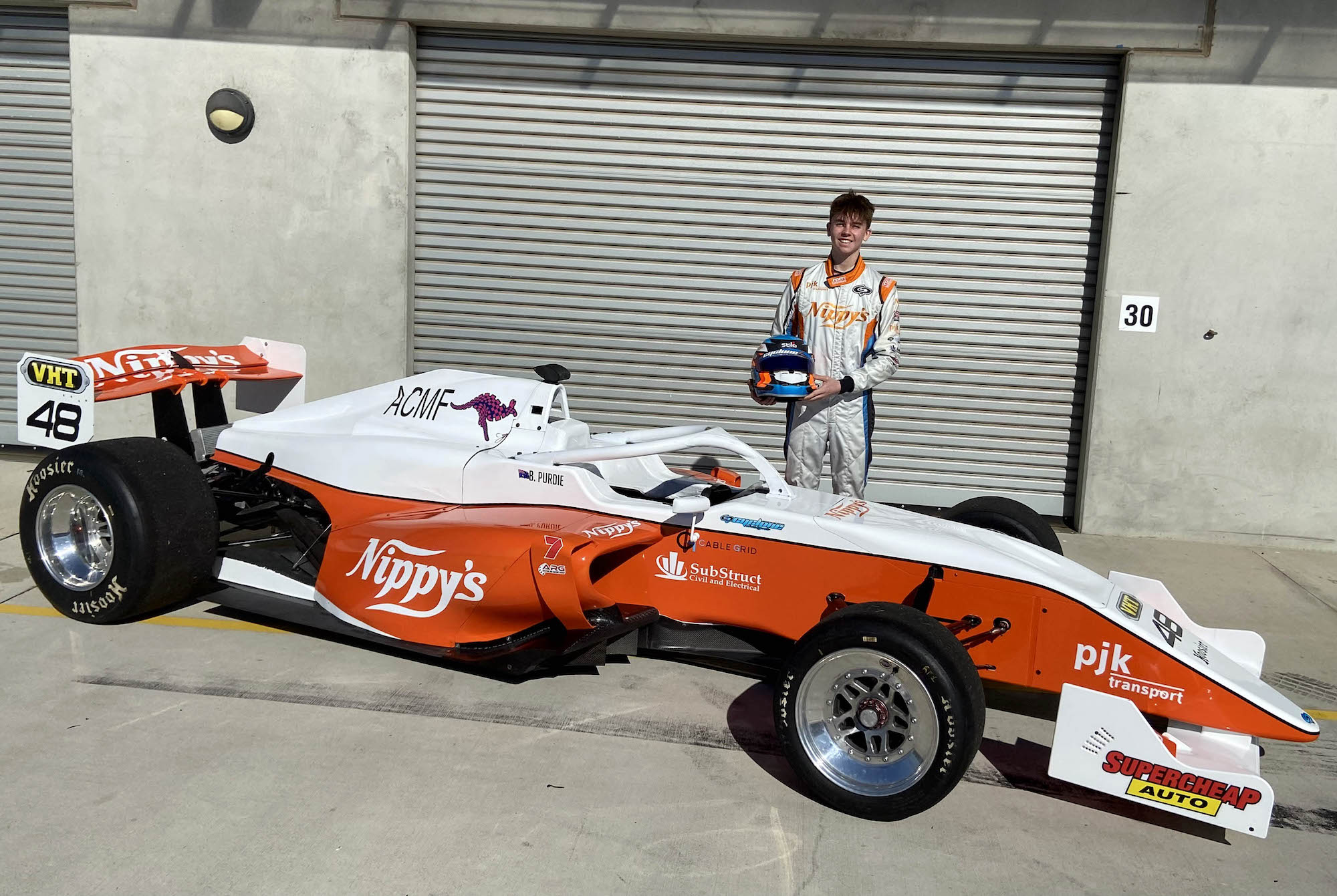 After enjoying an impressive debut in the GC Marine Australian Prototype Series this year, Blake Purdie will look to try his hand in an S5000 car.
Having recently completed a test day in Australia's newest open wheeler, the South Australian has now confirmed intentions to race in the upcoming S5000 Tasman Series with 88 Racing.
It's been a fast rise through the ranks for Purdie in open wheel racing since purchasing a Wolf from Jam Motorsport in 2020, which started with the 17-year-old going onto dominate the three-round SA Sports Car invitational Series at The Bend late last year.
In 2021, he continued to gain confidence and skill behind the wheel and showcased his talent during the Australian Prototype Series season opener at Sydney Motorsport Park with victory in his first race.
Unfortunately with the series having been postponed due to COVID-19, Purdie looked into new ways of competing before the opportunity opened with 88 Racing.
Part of the team's youth push for the Tasman Series in November and December, Purdie is also receiving mentorship from Australian open-wheel legend, Ian Richards.
Following on from his test day, Purdie was excited about the prospect of competing in the S5000 car.
"The test day was good. It was my first time in the car and it took a few sessions to get used to it," Purdie said
"The power is ridiculous. I'm used to prototypes and Formula 3 cars with four-cylinder engines but with the V8 it's crazy, it just keeps going in any gear!
"It's been great having Ian (Richards) around. He's very experienced in F3 and open wheel cars and is very valuable to have on our side.
"It's great to have an iconic South Australian company like Nippy's on board to support my S5000 debut.
"I am hoping to run at the front but I'm not too sure what to expect – but hopefully it will be at the front."