Purdie leads the charge once again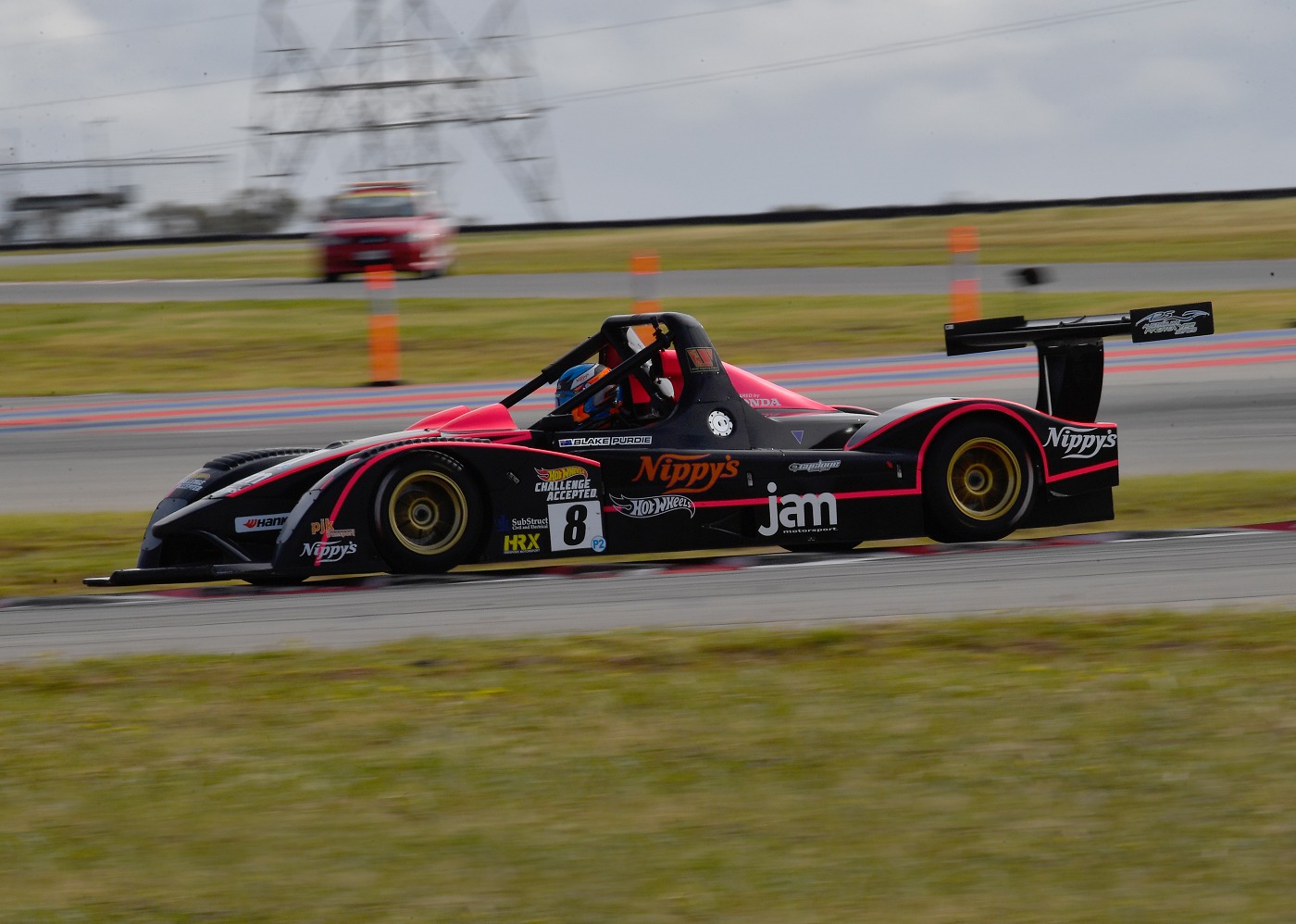 Blake Purdie has continued his impressive 2020 sports car racing form after claiming victory in the OTR South Australian Sports Car Invitational Series' second round at The Bend Motorsport Park.
With 10 Australian Prototype Series (APS) drivers taking part in the round, it was the teenager yet to make his APS debut who once again led the charge and showed what he was capable of in a Wolf.
Having come so close to a race win in the series' first round in September, Purdie got his maiden victory in the opening race before backing it up with another in the second race.
A podium in the third race all but confirmed Purdie's round victory as the youngster stated his case for a potential tilt in 2021, should he take part in the whole season.
Chris Perini enjoyed his debut in the new series with a well-deserved outright second place after the Radical driver picked up two top five finishes and a sixth place, finishing ahead of 2017 APS champion Mark Laucke – who ended the round in equal third.
Joining Perini in his Invitational Series' debut were APS season opening round winner Michael Naguib and Radical star Peter Paddon with the duo finishing the round in fifth and sixth respectively.
After starting off strong with a runner-up finish in the opening race, a disappointing final race result of 16th saw Naguib dropped to fifth place outright, while Paddon experienced the polar opposite of results to Naguib where he improved over the three races and capped the weekend off with a second place.
Another Radical pilot in Stephen Champion battled hard all weekend with his best result being fifth in the opening race, which helped the New South Welshmen secure a top ten finish.
Finishing just outside the top 10 was Marty Ewer in 11th place, with the Jam Motorsport driver also ending the weekend with a round-high fifth place. APS newcomer Chien-Wen Liew bounced back from a disappointing qualifying session to post two top 10 finishes, which helped him end the weekend in 13th outright.
It was a difficult race meeting for two of the more experienced APS campaigners as 2019 Hankook Cup winner Glen Stallbaum placed 16th outright after picking up points in just one race, while Philip Andrawos endured an even tougher outing with his best result being 18th.
Competitors now have a six week break before the OTR South Australian Sports Car Invitational Series' final round, which takes place at The Bend Motorsport Park on 12 December.