Purdie powers to race win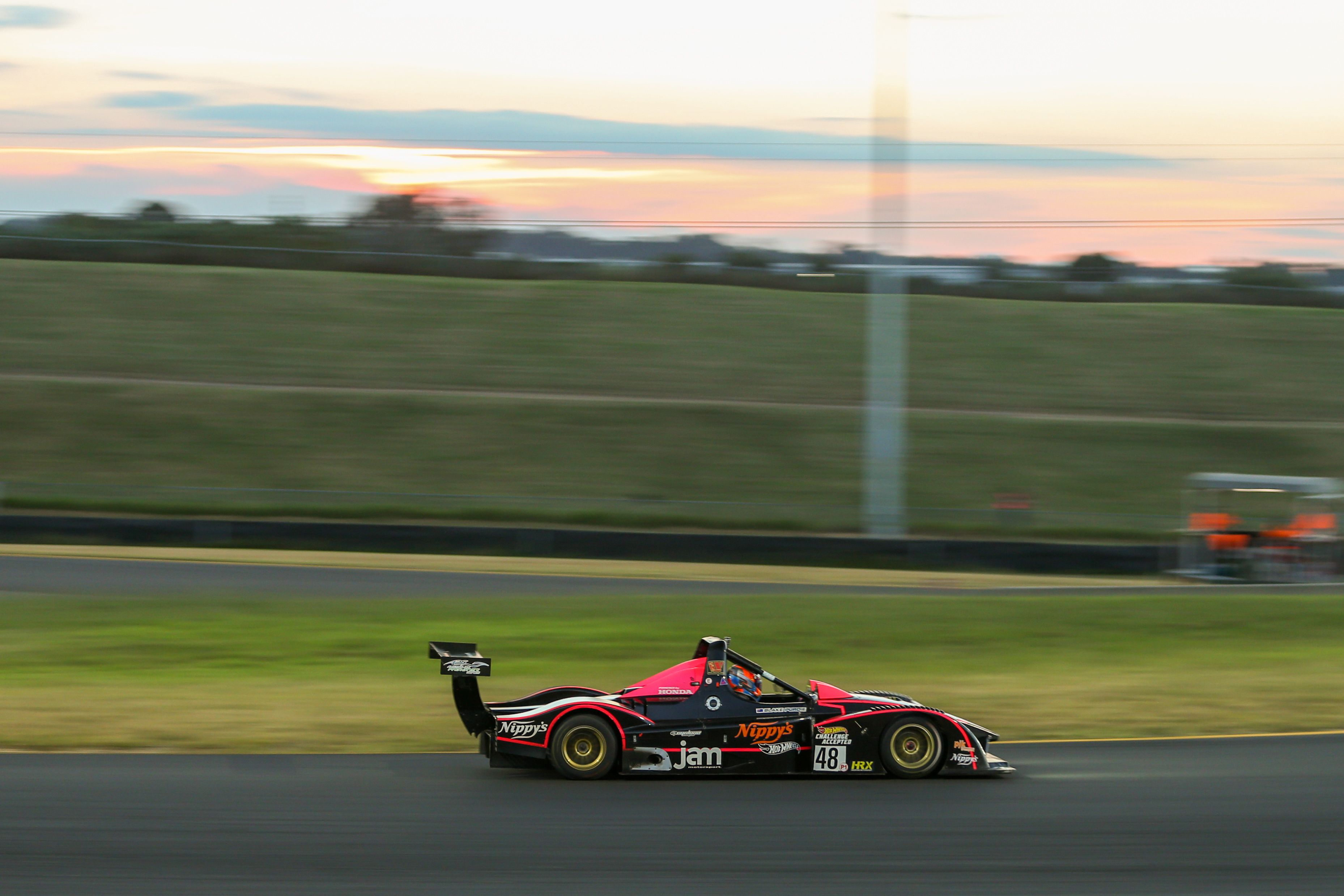 Blake Purdie has secured his first ever Australian Prototypes Series win, overcoming a stall on the start line to salute at Sydney Motorsport Park.
Purdie started on the front row in his Nippy's/PJK Transport Wolf Thunder alongside Jam Motorsport's John-Paul Drake, who earlier in the day secured the Jam Motorsport Shop pole position prize.
But it wasn't a smooth start for either Drake or Purdie, as neither of the pair could get their cars going when the lights went out, leaving them both swamped by the field and with a fair challenge ahead to claw back lost time.
There was plenty of other action on a busy opening lap, including reported contact between Peter Paddon and Phil Hughes which saw the latter forced to retire from the race. That clash brought out the Hyundai Safety Car on the opening lap, which would ultimately benefit both Purdie and Drake – allowing the pair to catch the field at the restart.
With the green flag shown, the tussle for the race one bragging rights began in earnest.
Laucke Flour Mills' Mark Laucke led the field for the next few laps, before Purdie began his charge.
The 16-year-old managed to grab the lead on lap four and never looked back, extending his lead to 18 seconds by the chequered flag.
Behind him, the battle for the podium went down to the last lap. Oracle/GC Marine's Jason Makris had an entertaining battle with Jam Motorsport Shop's Paul Trengove, Makris managing to pass Trengove in the closing stages to take second place in the race which finished under the setting sun.
Meanwhile, Drake managed to overcome his start deficit, powering through the field in his new Wolf F1 Mistral to end the day in fourth.
Laucke rounded out the top five, just ahead of the Radical class leader, First Focus' Peter Paddon.
In seventh and eighth were Paddon's fellow Garth Walden Racing teammates in Bing Technologies' Chris Perini and Champion's Business Growth Advisers' Stephen Champion.
Now Global Logistic's Ian Eldridge ended race one in ninth, while Great Northern Decorators' Glen Stallbaum was 10th across the line.
Click here to view the full results.
The Australian Prototypes Series will be back in action on Sunday, with two more races as part of the Shannons Motorsport Australia Championships. Race two begins Sunday's action from 9.05am, while race three will round out the weekend at 2.35pm.
The final race of the weekend will also be live streamed on 7plus, which can be viewed for free on the app or smart TVs.