Sydney to start up 2022 season in style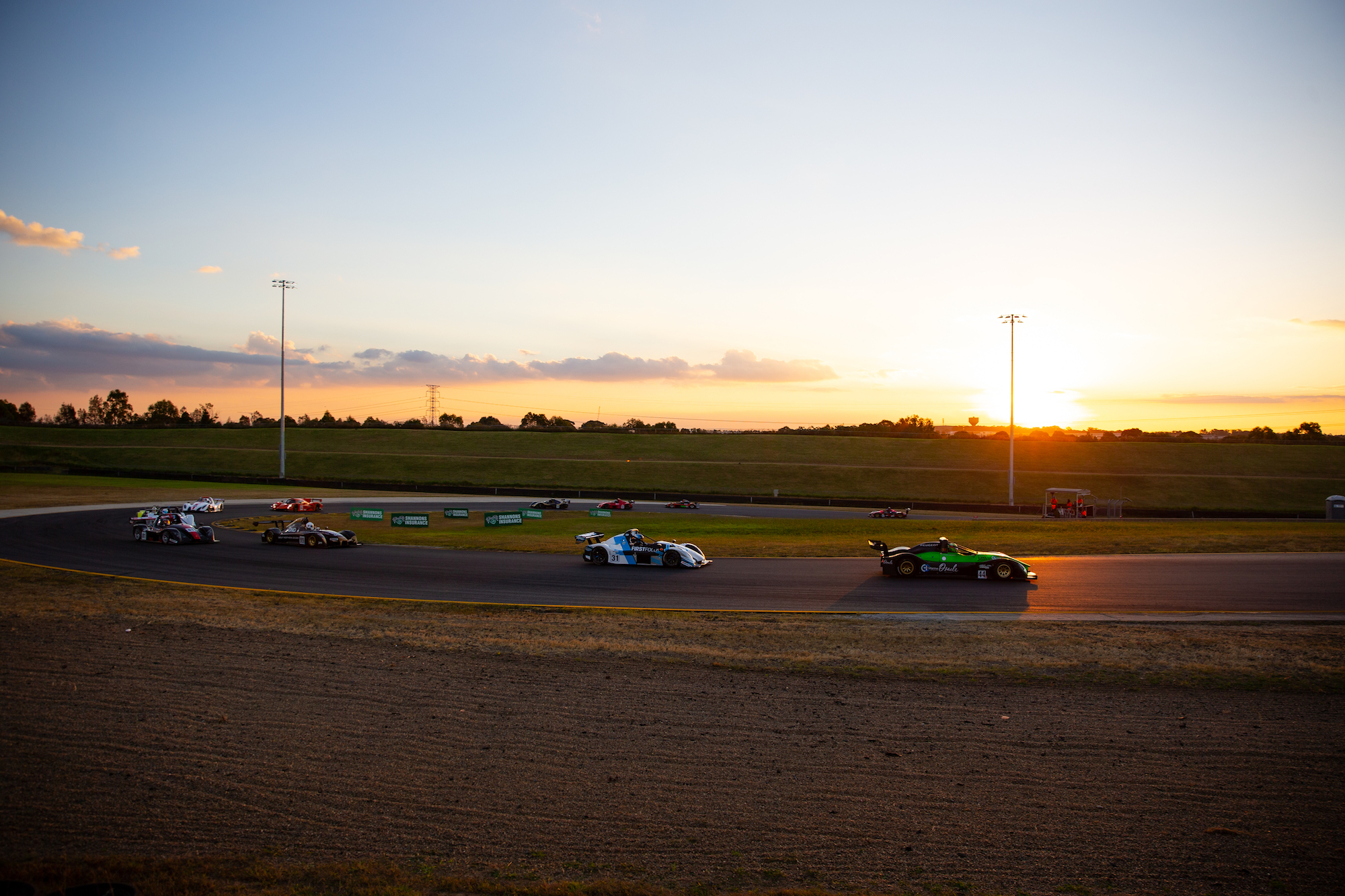 The GC Marine Australian Prototypes Series kicks off this weekend with a massive entry list locked in for the series' season opener at Sydney Motorsport Park.
It's been quite some time since the series' last official round and the Eastern Creek based circuit will again play host to the first outing of the series as part of this weekend's Shannons Motorsport Australia Championships.
For the first of four rounds in the new-look series' 2022 calendar, 18 competitors will contest the weekend with a mix of both new faces and returning stars making up the entry list.
Oracle and GC Marine's Jason Makris (2018 champion) and Laucke Flour Mills' Mark Laucke (2017 champion) enter the season as the only drivers on the entry list to have won the series before.
There will be plenty of drivers to offer them a serious challenge though, most notably from fellow Jam Motorsport teammates Paul Trengove and John-Paul Drake.
Headlining the list of new drivers is one who doesn't need much of an introduction to motorsport fans with seasoned circuit racer Ricky Capo to make his series debut in the Euro Motorsport prepared Praga R1.
Other debutants for this weekend include Ready Set Reline's Ryan Godfrey, GH Garages' Xinlei Song and On Demand Electrical's Tim Cook. While Godfrey will be running a Wolf Tornado, Song and Cook will be in a Wolf Thunder and the latter will be looking for a clean weekend.
"I would like to come out with a good understanding of the track and the confidence to push the car towards some decent lap times," Cook said.
"I'd also like to keep the car in one piece. When it rolls safely on the back of the trailer at the end of the weekend, I will be happy."
In addition to the strong list of competitors in Wolfs and Wests are those behind the wheel of Radicals.
More than half the entry list will pilot a Radical this weekend and there will be some entertaining battles throughout the field.
As usual, Garth Walden Racing (GWR) will have its fair share of drivers and leading that charge will be Bing Technologies' Chris Perini – the New South Welshman enters the round as class favourite having won multiple rounds here in the past.
Perini won't be the only driver representing GWR across the weekend with Champions Business Growth Advisors' Stephen Champion and AustWIDE Freight's Steve Roberts also entered.
Excalibur Extreme's Neale Muston, Medland Orthodontics' Bill Medland, First Focus' Peter Carr and Shared Runaway's Peter Clare are the other Radical pilots likely to be doing double duties in the Radical Cup Australia over the weekend – Muston being one who will likely challenge Perini for Prototype class round honours.
Another driver likely to be doing both categories is Adam Lisle, who will make his GC Marine Australian Prototypes Series debut alongside Arise Racing teammate Bradley Russell.
Rounding out the entry list are two more Radical drivers – each in a different part of their motorsport journey.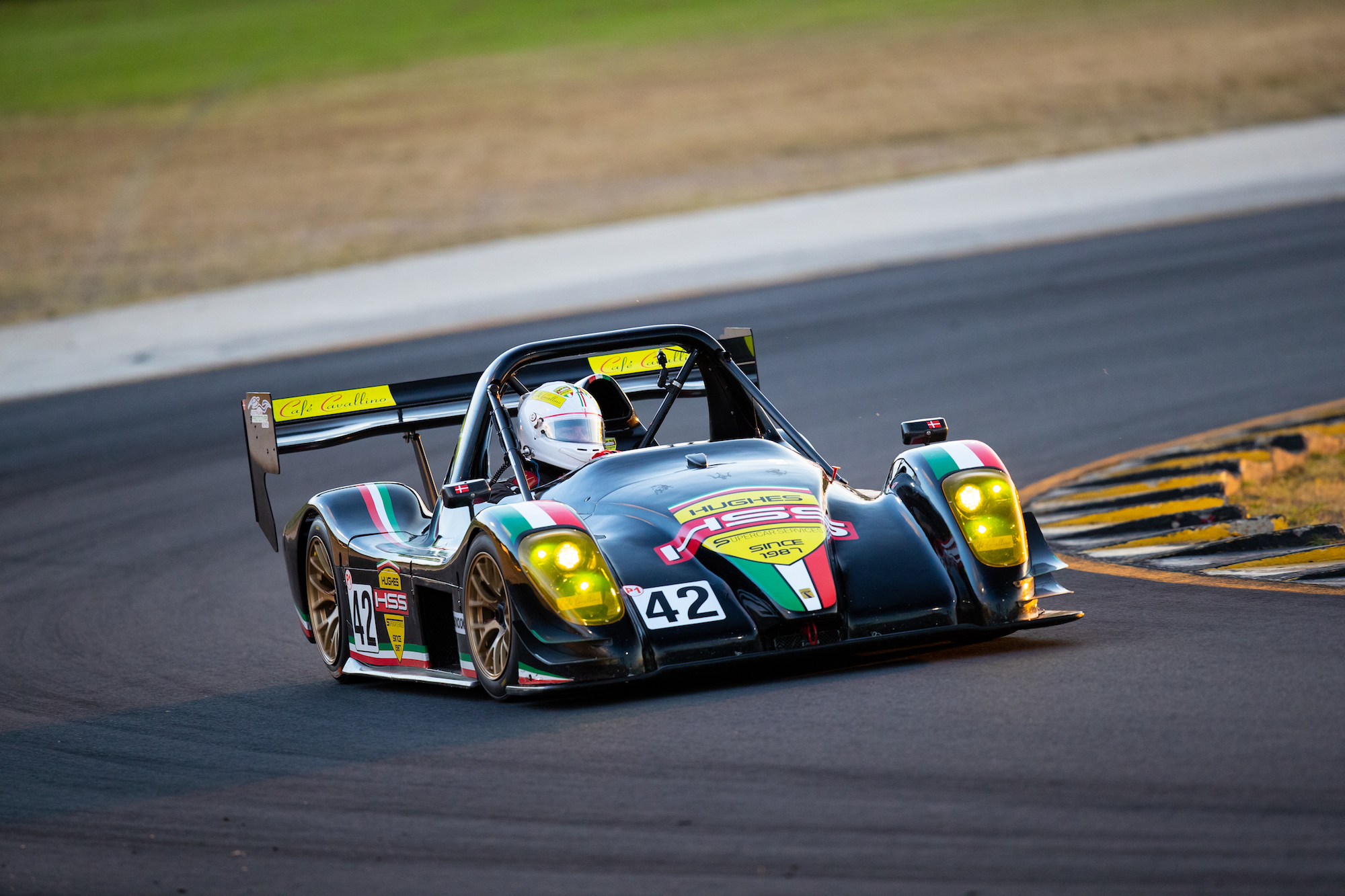 From VGW's Elliott Schutte who will be debuting from West Australia, to experienced campaigner Phil Hughes, who will be hoping for a successful weekend now that his Hughes Supercar Services prepared Radical SR8 is finally in a good place.
"I do believe I am top of the car mechanically so we should be right," Hughes said.
"I am still learning it because it's a monster car that drives much different to an SR8 – it drives like a sledgehammer, whereas I prefer to thread the needle."
It's a similar schedule to last year' season opener with three practice sessions to take place on Friday, one qualifying on Saturday morning and three races spread across Saturday afternoon and Sunday.
Click here to view the schedule.
While the schedule is the same, the formation is different with the series now with drivers battling it out in one of three classes.
Class 1 will feature many of the regular cars such as the Wolfs, Wests and the more powerful Radicals, Class 2 will feature a variety of Group 6SR sports racers and SR3 Radicals, while Class 3 will include invited relevant vehicles approved by both the series and Motorsport Australia.
Tickets for the event are available at www.motorsporttickets.com.au.
The opening round of the GC Marine Australian Prototype Series will be at Sydney Motorsport Park on 27-29 May.
Photos: Speed Shots Photography